Overdose Data to Action (OD2A) project launches with $23 million from CDC
September 10, 2019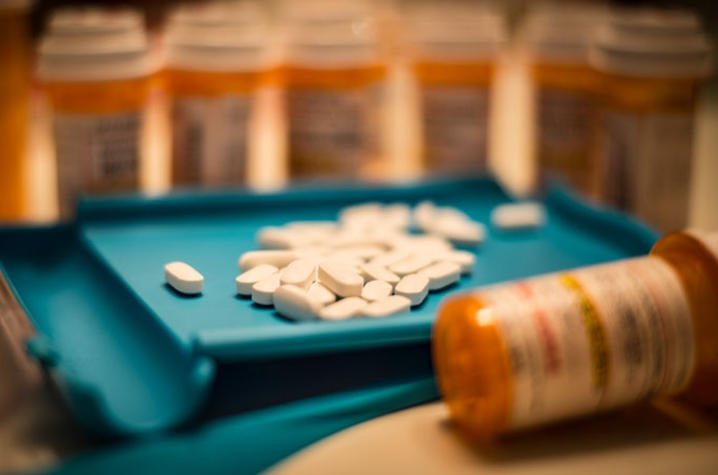 In an effort to combat the complex opioid overdose epidemic, the Kentucky Injury Prevention and Research Center (KIPRC) at the University of Kentucky College of Public Health has been awarded a three-year, $23 million grant from the Centers for Disease Control and Prevention (CDC) to implement the Overdose Data to Action (OD2A) strategy, which integrates surveillance and prevention strategies to reduce the burden of substance use disorders and drug overdoses in the Commonwealth of Kentucky.

Federal funding for this award was supported by many members of Kentucky's delegation, including Senate Majority Leader Mitch McConnell and Congressmen Hal Rogers, Andy Barr and Brett Guthrie.

"The University of Kentucky has been an unwavering partner in our fight against the scourge of opioid and substance abuse, and I congratulate them for being awarded this competitive federal grant," said McConnell. "Our Commonwealth has unfortunately been one of the hardest-hit states by this crisis, but it's also the home to the leaders of the recovery, including those right here at UK. As Senate Majority Leader, I've championed comprehensive legislation and critical federal funding to support their work and benefit Kentucky families and communities. Earlier this year, UK and I also worked together to secure the largest federal grant in the school's history – $87 million – to develop groundbreaking solutions to the opioid epidemic. I'm consistently bringing national attention to Kentucky's priorities, and today's grant announcement shows, once again, we are leading the nation in the fight against opioid and substance abuse."

In 2017, Kentucky had the fifth highest drug overdose mortality rate in the United States. The new grant will support a multi-agency collaboration between state, university, and community partners to inform targeted interventions through timely access and use of data. KIPRC Director Dr. Terry Bunn and Dr. Dana Quesinberry, public health policy and program evaluator for KIPRC, are serving as co-principal investigators on the project.

"Kentucky families know better than most the plague of addiction," said UK President Eli Capilouto. "The challenge we face is too complex for one approach or one solution. It changes shape and form too often for us not to partner in ways that make us more efficient and effective, but also nimble. We are grateful to stand with so many committed partners, determined to end the scourge of opioid abuse in the Commonwealth and beyond."

KIPRC, as a bona fide agent for the Kentucky Department for Public Health and part of the UK College of Public Health, has a strong record translating public health surveillance to targeted interventions to address the opioid epidemic. With KIPRC, UK is continuing to lead the way in drug overdose surveillance by using an innovative strategy. Remnant blood and urine samples from the UK HealthCare emergency department encounters for drug overdose will be examined to identify emerging drugs and trends.

"The opioid epidemic is ever-changing," said Bunn, professor of Preventive Medicine and Environmental Health. "You can't target care until you know what's going on. Strong surveillance allows us to develop targeted evidence-based interventions."

KyOD2A prevention strategies include:

Integrating KASPER data into patient electronic health records to inform clinical opioid prescribing decision making.
Coordinating state and local prevention/response efforts, including support for local health department interventions and community technical assistance.
Timely linkage to substance use disorder (SUD) treatment facilities with available openings through FindHelpNowKY.org, which was developed by UK in 2017 as a free resource for patients to find addiction treatment and recovery openings in real-time.
Establishing a perinatal quality collaborative to enhance SUD prenatal/perinatal care that will improve maternal and infant outcomes.
Partnering with the Kentucky State Police on joint public health and safety data sharing and analysis.
Creating a peer-to-peer SUD treatment locator learning network that shares evidence-based practices with other states.
Developing and evaluating bystander SUD intervention training for young adults.

KyOD2A hopes to impact inappropriate opioid prescribing, opioid misuse and opioid use disorders, patient standard of care, referrals to SUD treatment and sustained recovery and fatal and non-fatal overdoses – all to improve Kentucky health outcomes.
"The knowledge gained from a public health approach to the opioid epidemic can direct our intervention efforts," Quesinberry said. "Furthermore, the collaboration of academia, public health, public safety and the medical community on evidence-based strategies proposed in OD2A can and will save the lives of Kentuckians."
By Allison K. Perry
This story originally appeared on UKNow.
---
The University of Kentucky College of Public Health is a catalyst of positive change for population health, with a mission to develop health champions, conduct multidisciplinary and applied research, and collaborate with partners to improve health in Kentucky and beyond.