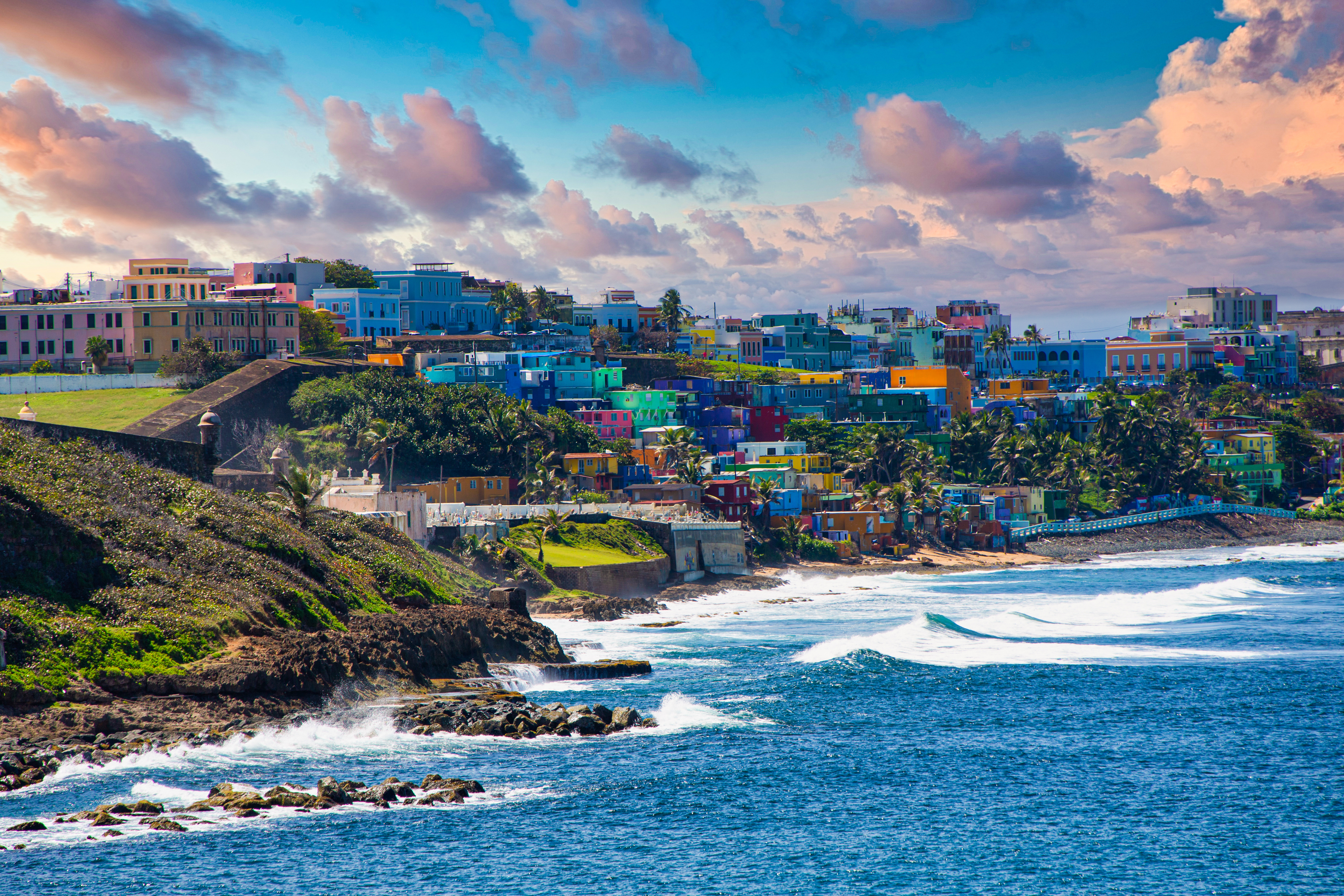 UK-Endorsed Disaster/Relief Trip to Puerto Rico
In collaboration with the LYNC8 Project
An experience that renders a long-lasting memory of a once-in-a-lifetime experience!
March 1, 2023: Deadline to declare interest. 
March 10, 2023: Deadline for $100 non-refundable deposit
Contact Dr. Ketrell McWhorter to show your interest!
Cost
$850 (room, board, transportation) includes 3 meals per day.
Student must cover airline expenses.
Round-Trip ticket now running ~$750-900.
Start saving now!
Optional: student provided a support letter to raise money where contributors can make direct tax-exempt donations to your trip.
Airline tickets made in several payments.
More details to come soon!
Weekly Itinerary
Saturday: Travel Day
Sunday: Rest Day
Monday-Thursday: Work Days
Friday: Work Wrap-Up (if needed) / Free Day
Saturday: Travel Day
Academic Credit
Only for CPH 709 - Global Health Internship
Qualitative Project: Neighborhood audit and written summary.
For Global Health Graduate Certificate Info: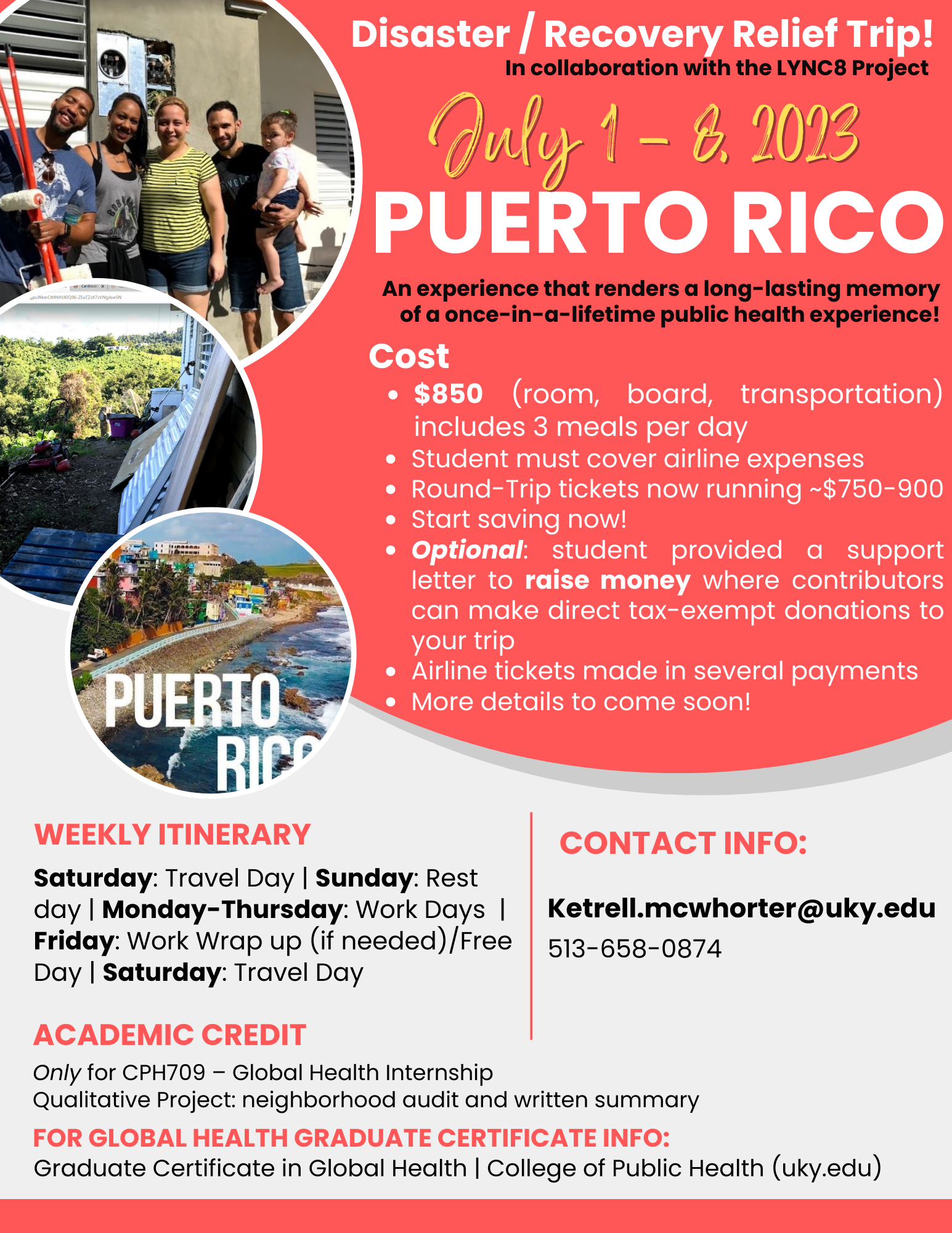 Event Contact
Event Contact
Photo
Contact Information

Ketrell McWhorter


Assistant Professor, Director of Global Health Graduate Certificate