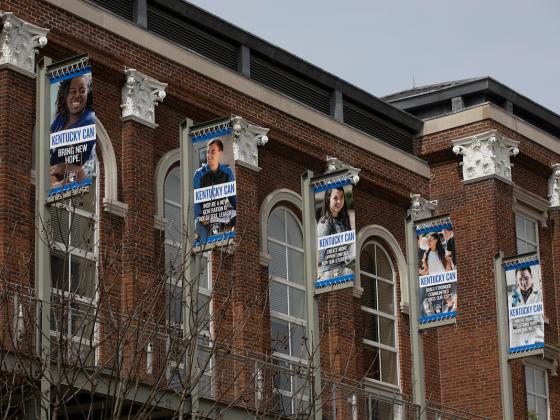 Resources for
Administration
Partner with our valuable support teams
Office of Diversity, Equity, and Inclusion
We aim to be a champion of diversity, equity and inclusion, in line with our vision to be the catalyst of positive change for population health.
Administration & Finance
We work diligently to ensure our faculty, staff, and students have access to up-to-date policies, procedures, and forms.
Marketing & Communications
This creative team is your dedicated partner in all marketing and communications related to the University of Kentucky College of Public Health.
Faculty Council
Representing departmental faculty constituencies and is the policy development and decision-making body of the College for all academic matters.
Staff Council
Representing the needs and interests of the College of Public Health staff while supporting the mission of the College of Public Health in the provision of public health education, research, and service.