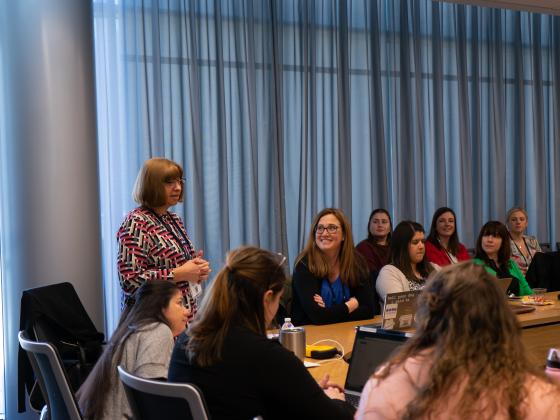 University of Kentucky College of Public Health (CPH) faculty, students, and professional staff are involved in public health research aimed at advancing knowledge about risk and protective factors (at personal, environmental, and societal levels) that inform policy and interventions to improve population health. Whether you are an experienced independent investigator, an early-career faculty, or a student, we believe you belong here, you can contribute, and you can become part of the growing public health research community.
During Fiscal Year 2022, CPH faculty submitted 86 extramural grant proposals to a diverse pool of funding agencies. Projects led by our faculty received $19.9 million in funding from federal, state, and private sources to tackle tough issues such as cancer, opioid use disorder, environmental risks, injuries, and health disparities in communities throughout the Commonwealth of Kentucky and across our nation. This research has translated into more than 300 peer review publications during FY 2022.
College of Public Health researchers are team scientists collaborating with researchers from other colleges and disciplines within the university as well as nationally and internationally.
The CPH Research Office team provides the necessary research support and resources and can be reached by email at cphresearch@uky.edu.
$19.9 Million
In funding from federal, state, and private sources
Fiscal Year 2022
300+
Peer Review Publications
Fiscal Year 2022
Research Centers and Institutes
Within the Office of the Vice President of Research (VPR) at the University of Kentucky, access all additional research centers and institutes.
Scholars@UK
Access our College's database of research expertise, sponsored grants & contracts, and individual scholar profiles.
Undergraduate Research
Explore all of our undergraduate research opportunities to foster your curiosity and development through mentored, self-directed work.
Latest Research News & Events