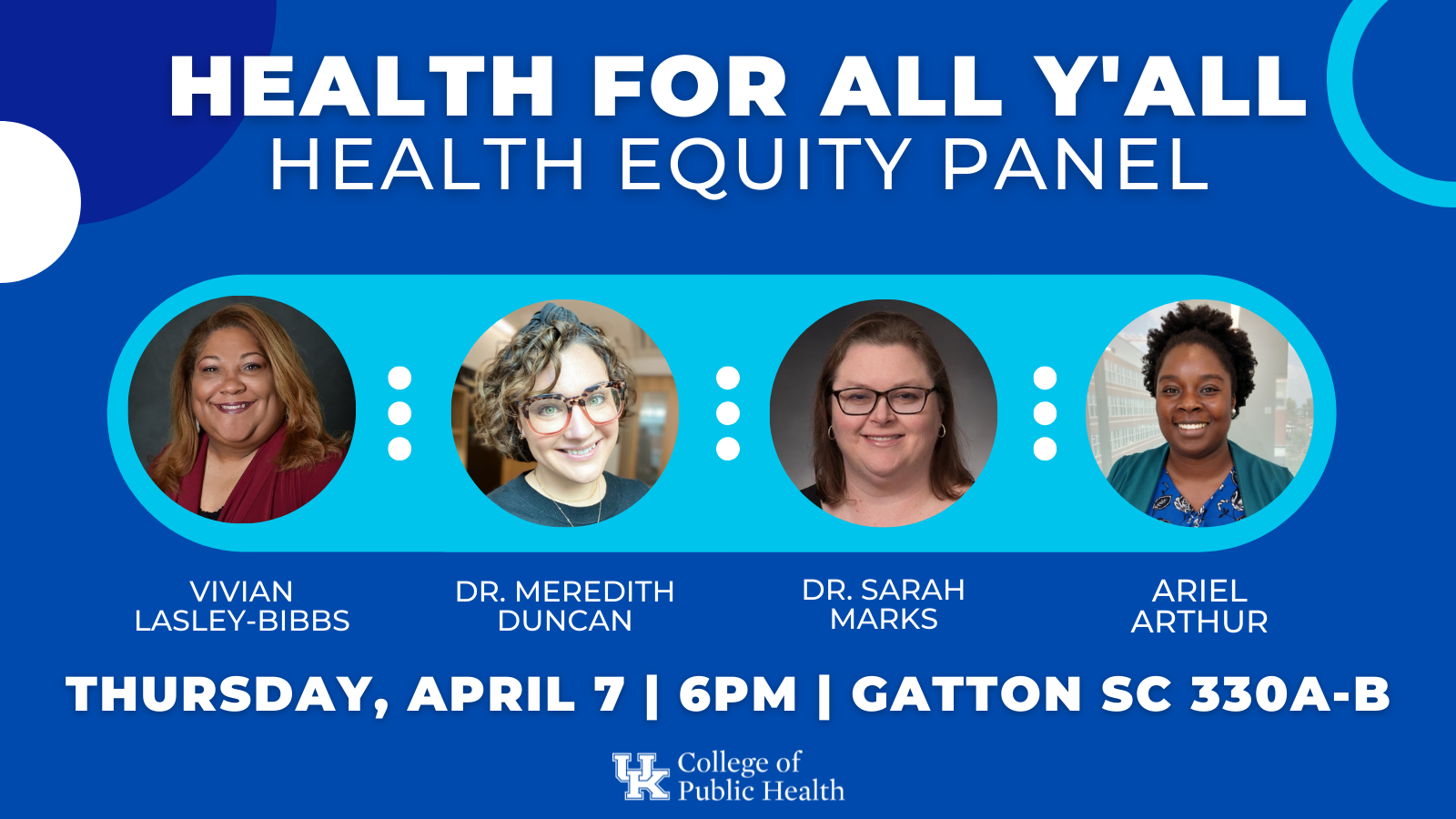 "Health for All Y'all" Health Equity Panel
For National Public Health Week, the University of Kentucky's College of Public Health is excited to announce a stellar group of dynamic speakers for the "Health For All Y'All" Health Equity Panel on Thursday, April 7th from 6pm-7:30pm at the Gatton Student Center, Room 330A-B. 
Racism, stigma, and discrimination are setbacks to our health and create conditions that unfairly disadvantage certain communities while unfairly advancing others. This panel of public health leaders will discuss health equity and social determinants of health through a variety of lenses and will shed light on what can be done to improve the health of all Kentuckians.
Panelists include: Vivian Lasley-Bibbs (Director of the Office of Health Equity, KY Dept. for Public Health); Dr. Meredith Duncan (Assistant Professor, UK College of Public Health, Department of Biostatistics); Dr. Sarah Marks (Physician, UK Transform Health); and Ariel Arthur (Diversity and Inclusion Coordinator, UK Center for Health Equity Transformation).
The community along with all UK students, faculty, and staff are invited to this event. For a complete list of events for Public Health Week on campus, visit cph.uky.edu/NPHW.