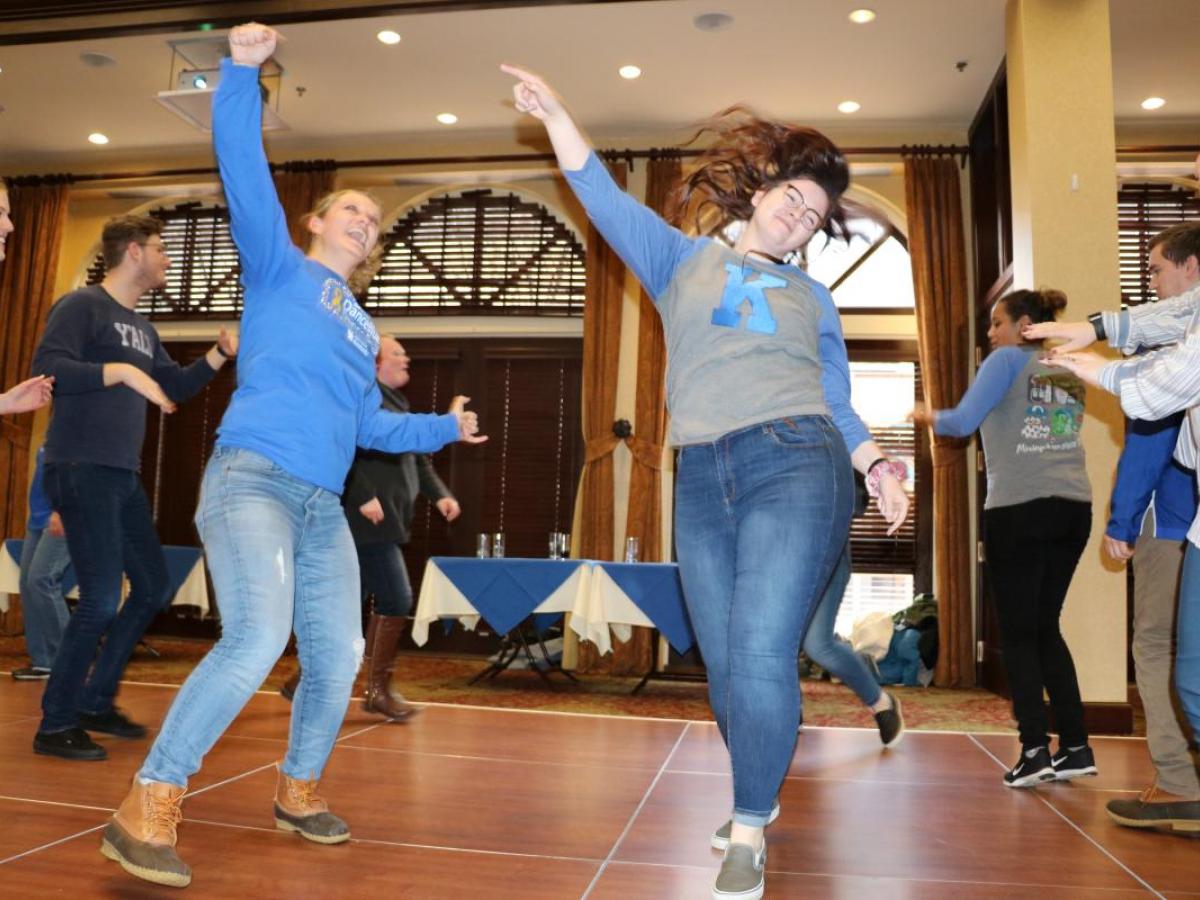 UK Staff Senate DanceBlue 2023 Mini Marathon
Join us as we raise support for the DanceBlue - Golden Matrix Fund
University of Kentucky and UK HealthCare employees will have a unique opportunity to support DanceBlue ahead of the 24-hour marathon in March of 2023.
All UK employees, including the UK College of Public Health, are invited to join in mini marathons at the Cornerstone Exchange and the C.T. Wethington building on Thursday, Feb. 16.
The events are free to attend and will be filled with music, snacks and the opportunity to contribute to this year's DanceBlue efforts. Employees can join in person or by Zoom.
The UK employee mini marathon location options are as follows:
11 a.m. to 1 p.m. – Cornerstone Exchange Innovation Lab
2 p.m. to 4 p.m. – The Commons at C.T. Wethington (CTW127)
Zoom feeds from both locations
Registration is encouraged for in-person attendance and required for the Zoom sessions. You can register to attend and/or make an early donation to DanceBlue online here.
The University of Kentucky Staff Senate is excited to sponsor these events as fun and easy ways for UK employees to show their support ahead of the traditional DanceBlue marathon that will be held March 25-26 at Memorial Coliseum.
DanceBlue, a University of Kentucky student-run organization, raises funds year-round, leading up to the 24-hour, no sitting, no sleeping dance marathon at Memorial Coliseum. The two-hour employee mini marathons are part of that effort.
During the events, the DanceBluetique will be open for business to stock up on t-shirts, hats and other merchandise ahead of the marathon.
All the money that is raised through DanceBlue is donated to the Golden Matrix Fund, established to support the kids of the DanceBlue Kentucky Children's Hospital Pediatric Hematology/Oncology Clinic both today and well into the future through an endowment. DanceBlue also helps to provide funds to support research at the UK Markey Cancer Center.