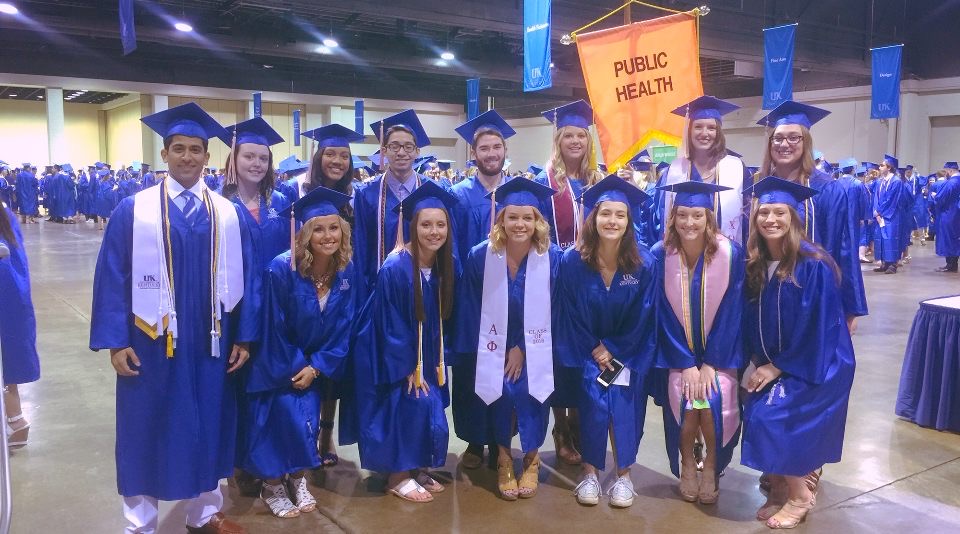 University of Kentucky 2023 Commencement Ceremony
The University of Kentucky has announced dates and times for its May 2023 Commencement Ceremonies. Ceremonies will take place on Friday, May 5, and Saturday, May 6, at Rupp Arena at Central Bank Center.
For the College of Public Health, commencement occurs on Friday, May 5 at 9 a.m.
Because the University of Kentucky has shifted most of its ceremonies to Friday, the university can now conduct one ceremony on Saturday morning, avoiding conflict with the Kentucky Derby and celebrations later that day.
The schedule of colleges is as follows:
Friday, May 5
9 a.m. 
College of Agriculture, Food and Environment
College of Communication and Information
College of Pharmacy
College of Public Health
College of Social Work
2 p.m. 
College of Education
College of Engineering
College of Medicine
College of Fine Arts
Martin School of Public Policy and Administration
Patterson School of Diplomacy and International Commerce
6 p.m. 
Gatton College of Business and Economics
College of Design
College of Nursing
Saturday, May 7
9 a.m. 
College of Arts and Sciences
College of Health Sciences
For the most up-to-date information on the May 2023 Commencement Ceremonies, visit https://commencement.uky.edu. 
Please contact commencement@uky.edu with questions.