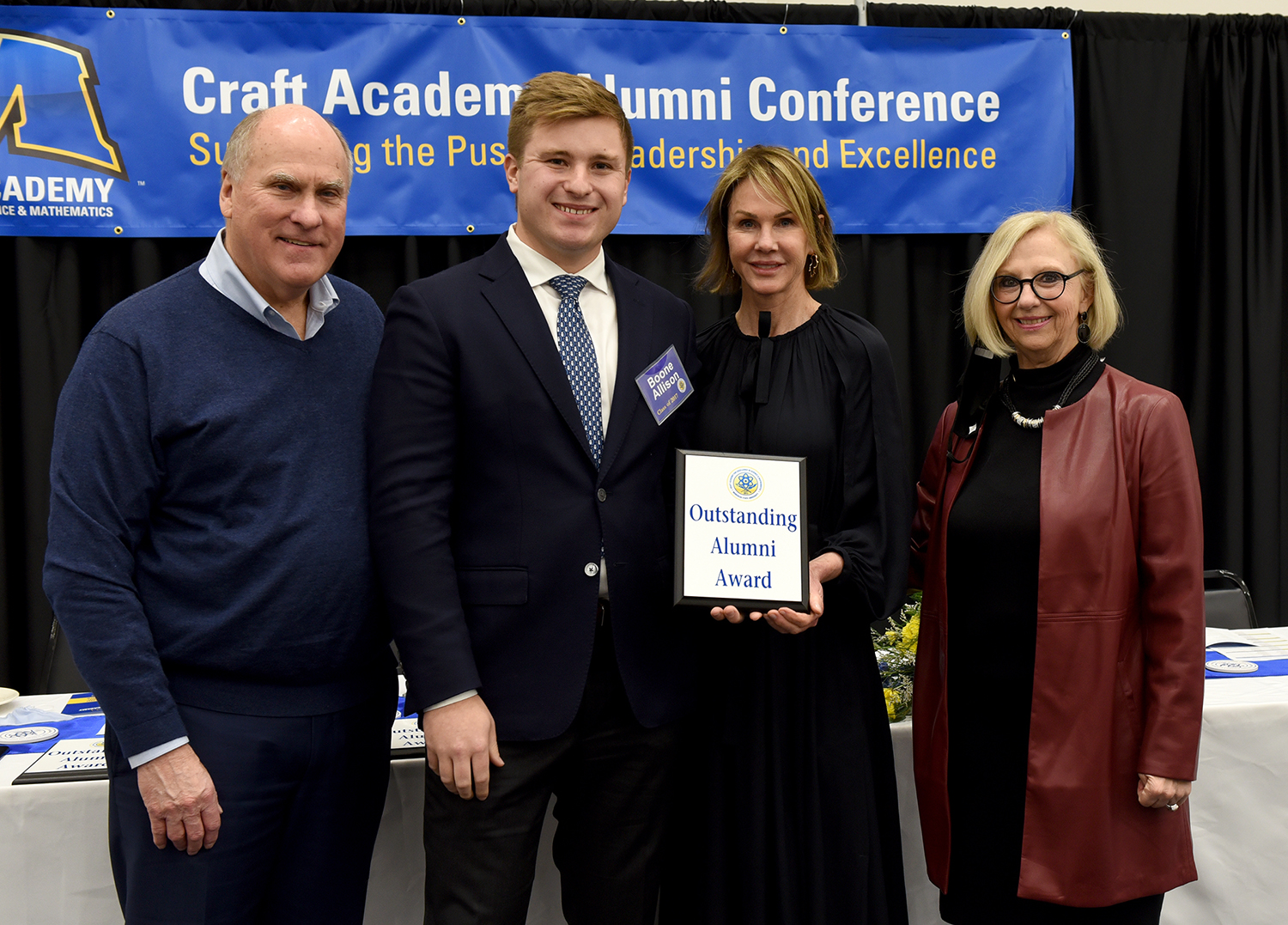 Boone Allison Recognized with Craft Academy's Distinguished Alumni Award
The Craft Academy for Excellence in Science and Mathematics at Morehead State University recently welcomed back graduates of the program to their first Alumni Leadership Conference.
The Craft Academy for Excellence in Science and Mathematics is a dual-credit academy for academically exceptional Kentucky students. Craft Academy provides students with a postsecondary residential experience to complete their junior and senior years of high school by enrolling in college courses.
Several students from the Academy's inaugural Class of 2017 were guest speakers including Boone Allison, of Harlan County, who is a current Master of Health Administration (MHA) student at the University of Kentucky's College of Public Health, president of the program's student association, captain of the 1st year case competition team, and currently sits on the program's Board of Advisors at the college.
"I am thankful and proud of my East Kentucky heritage," says Boone. "As a young and ambitious professional, however, I felt at times limited to the bounds of scarce opportunities in my small community. I was not challenged and became disengaged in the classroom. I felt like I needed more."
Boone spoke his experience at the Craft Academy and how it has supported his success.
"Through the hard work of Dr. Joe Craft, Ambassador Kelly Craft, Morehead State University, and community leaders, the Craft Academy for Excellence in Science and Mathematics was created," says Boone. "The academy allowed me to attend college two years early, receiving over 60 hours of credit before graduating high school. I credit much of my success to the educational foundation created by the Craft Academy."
During the event, Distinguished Alumni Award winners were announced which included Boone.
"I am grateful to have had the opportunity to speak to Dr. Joe and Ambassador Kelly Craft, alumni, current students, and staff on how the Craft Academy has positively impacted me," says Boone. "I hope to follow in the footsteps of the Crafts as I advance into my career and leave the Commonwealth. Regardless of where life may lead you, never forget where you come from."
Following graduation in May of 2022, Boone has accepted a position as an administrative fellow at the Mayo Clinic Health System.
At the UK College of Public Health, the college builds "health champions" every day that improve the lives of everyone in Kentucky and beyond through robust research, transformative learning, and service. Learn more at cph.uky.edu.