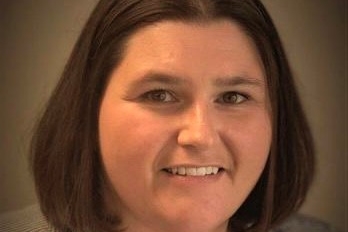 Madison County Health Department announces CPH alum as new director of public health
The Commonwealth of Kentucky's Madison County Health Department recently announced Dr. Nikita Vundi as their new Director of Public Health. Dr. Vundi is a graduate of the University of Kentucky College of Public Health with a Doctor of Public Health (DrPH) degree in Epidemiology.
"Dr. Nikita Vundi is well-educated and has been greatly involved in public health throughout her career. She is strongly and passionately enthusiastic about the health department's role in the health of Madison County," said Dr. John M. Johnstone, Chair of the Madison County Board of Health.
Prior to her appointment to the Madison County Health Department, Dr. Vundi served the Commonwealth of Kentucky as an Epidemiologist in the HIV/AIDS Branch of the Cabinet for Health and Family Services. 
With research interests in the areas of cancer, infectious disease, Health Related Social Needs (HRSNs), and substance use disorder and prevention, she brings experience in research through various roles from the University of Kentucky's Center for Health Services Research.
"I am very grateful to have the opportunity to serve in this role alongside such a passionate, competent, and caring team. I truly believe that the services offered by the health department are invaluable to our community. I am excited to support and help grow our mission as the needs of Madison County evolve and change," said Dr. Vundi.
"The team at Madison County Health Department looks forward to continuing our service to the people of Madison County with Dr. Vundi's leadership," said Lloyd Jordison, MBA, RN, Health Education Director who served as interim director of MCHD during the search for a new director.
Dr. Vundo also holds a Master of Public Health (MPH) degree from Eastern Kentucky University and a Bachelor of Arts (BA) degree in Biology from Berea College. A native of Floyd County, Dr. Vundi has made her home with her family in Berea for nearly 18 years.
Original story from the Richmond Register can be found here.