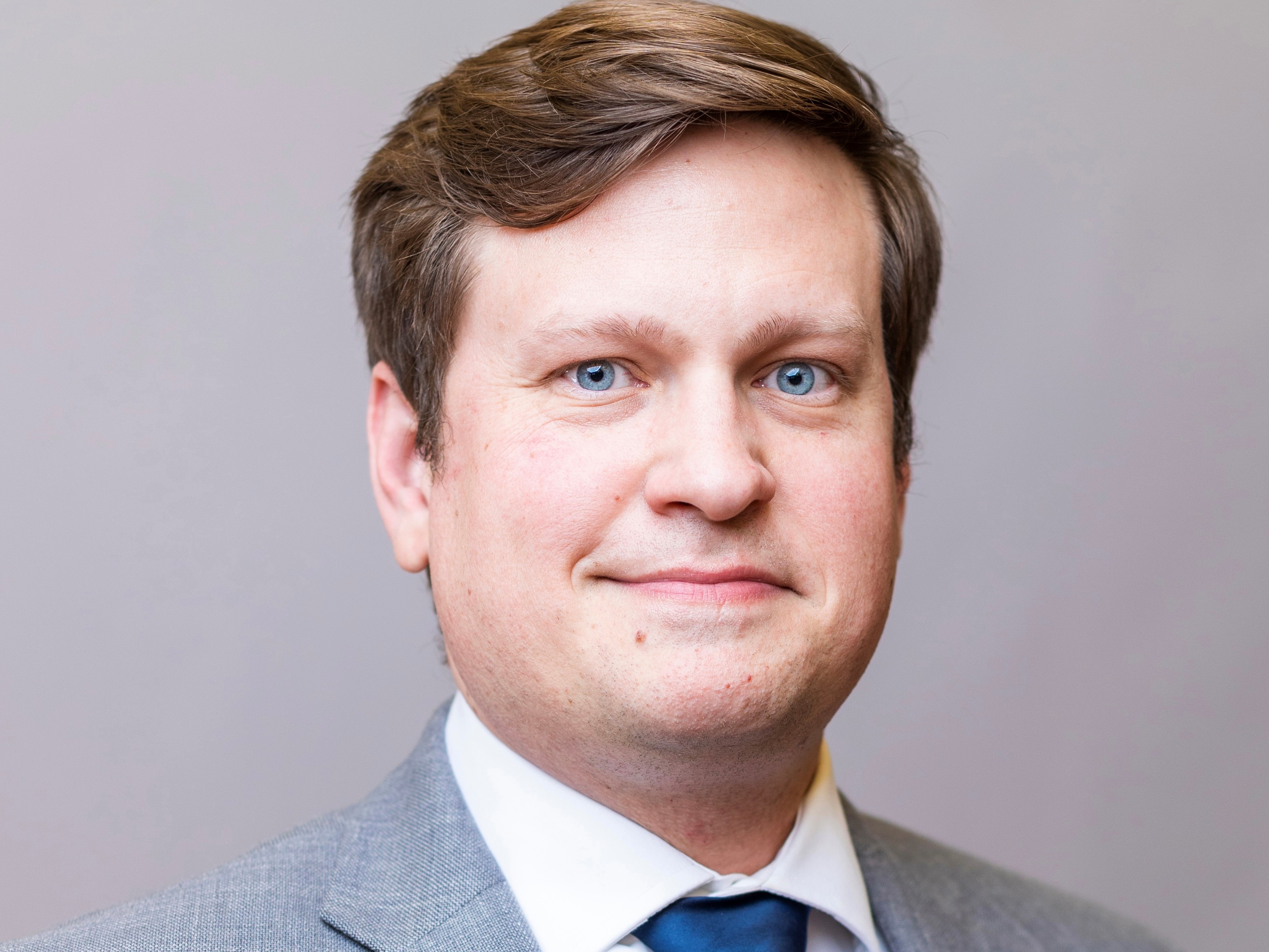 UK College of Public Health welcomes Senior Philanthropy Officer, Nathan Rudder
The University of Kentucky College of Public Health (CPH) welcomes Nathan Rudder as their new Institutional Philanthropy Officer Senior. 
Nathan will champion CPH's philanthropic and giving initiatives to help further support the mission of developing health champions, conducting multidisciplinary and applied research, and collaborating with partners to improve the health in Kentucky and beyond. 
"This is such an exciting time to be part of the College of Public Health, and the work the College is doing is so vital to communities throughout the state," says Nathan. "Through fundraising, I hope to help make CPH education more accessible to future public health leaders and I want to help find ways to connect the incredible research being conducted at the college with funding opportunities."

"I'm honored to be able to play a role in the college's continued vision of being a catalyst and leader of positive change for population health," adds Nathan. 
Originally from London, Kentucky, home of the World Chicken Festival, Nathan is a proud University of Kentucky graduate ('09) where he completed his undergraduate degree in German and even tutored this language at Kentucky Education Television (KET) while in school. He also received his Master of Public Administration (MPA) in Environmental Science and Policy at Columbia University in 2011.  
Growing up, Nathan was surrounded by family who dedicated their lives to serving their communities, from healthcare workers to teachers. 
"They all cared about their local communities and wanted to do all they could to make life a little easier for their neighbors and future generations," says Nathan.
Nathan's professional career started right here at the University of Kentucky at the Tracy Farmer Center in the College of Agriculture as a Grant Manager in 2008. 
Afterwards, Nathan continued at Columbia University as an Adjunct Lecturer and Senior Program Manager in the Office of Academic and Research Programs at the Earth Institute where he managed the office that oversaw the university's academic degree programs in sustainability. 
At Columbia, Nathan also managed several student research funding programs and the marketing and communications for two master's degree programs.  In 2016, Nathan worked in energy efficiency consulting for two years in California and New York before transitioning back to education at The Rockefeller University, a leading biomedical sciences institution.   
At Rockefeller, from 2019-2023, Nathan was an Assistant Director of Outreach Programming and Events, leading their donor-facing programming and events.
Joining CPH in January of 2023, Nathan shares his excitement in joining the team. 
"The most exciting part of this role for me is being part of transformative change in communities around Kentucky," says Nathan. "I'm also looking forward to meeting partners across the state to help them develop their funding interests around the work at the College."
To learn more about our programs, people, and passion for public health, visit us at cph.uky.edu. For giving opportunities, visit cph.uky.edu/give.