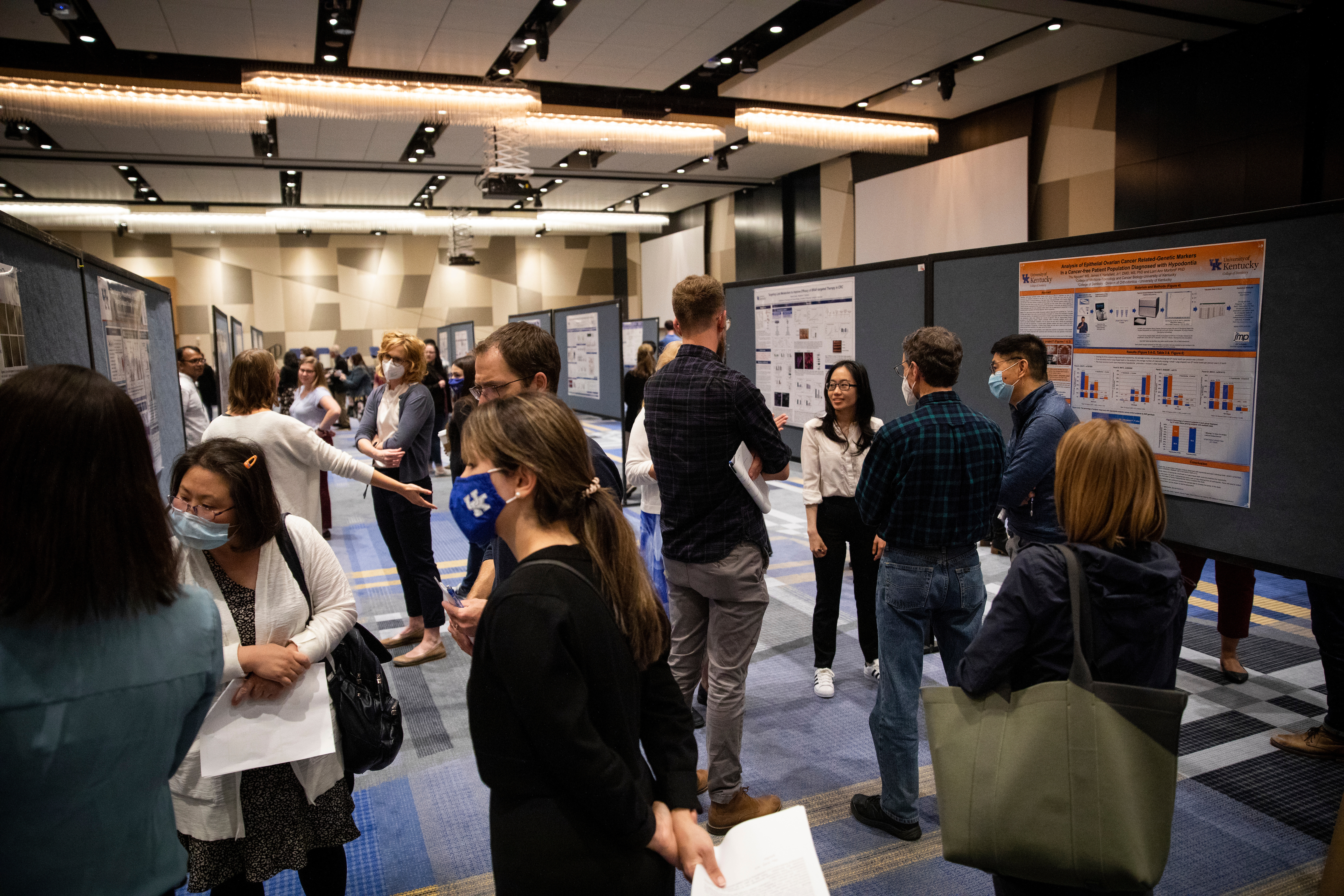 UK College of Public Health to host inaugural Public Health Showcase
Celebrating your work in public health!
At the University of Kentucky's College of Public Health (CPH), advancing and sharing innovative and impactful research, teaching, and creative work in addressing present and future public health challenges in the Commonwealth of Kentucky and beyond is paramount.
The inaugural 2023 Public Health Showcase, sponsored by the College of Public Health, is a unique opportunity for sharing and celebrating innovative work in public health, community practice, teaching, and workforce development. 
The showcase is on April 10, 2023, 11:30 AM – 3:30 PM at the University of Kentucky's Gatton Student Center. Everyone is invited to present, participate, celebrate, and promote.
"The purpose of the event is to connect and share," says Dr. Heather Bush, Acting Dean of CPH. "Work in public health does not occur in silos. It does not occur alone. This showcase allows for a 'show and tell' of the work happening in public health. This is the start of something bigger. We need to celebrate and promote the work we do."
Celebrating and promoting our public health work continues to be a driver in fulfilling CPH's mission of developing health champions, conducting multidisciplinary and applied research, and collaborating with partners to improve health for everyone.
"We are a research-intense college, but this event is more than a research showcase," says Dr. Svetla Slavova, Interim Associate Dean for Research at the UK College of Public Health. "We would like to learn about innovation in public health teaching, public health educational programs, and workforce development. We would like to encourage our students to tell us what they learned during their public health practicums, or how it feels to be a public health volunteer in a community in distress."
In this showcase, Dr. Slavova enthusiastically encourages CPH's colleagues and partners to show how the College connects with the communities, works to address public health disparities, and makes a difference in advancing public health research and practice. 
One of the event spotlights includes a project demonstration by Dr. April Young, Professor in the Department of Epidemiology and Environmental Health at CPH, and her team, featuring a roundtable discussion with community stakeholders engaged in guiding substance use research in Eastern Kentucky.
"The conversation will focus on elevating the voices of people who are often under-represented, with the goal of identifying ways that research can better heed the harm reduction mantra, 'nothing about us without us'," says Dr. Young.
All student posters will be considered for the student poster competition in the following categories: undergraduate, masters and doctoral. Additionally, all posters will enter the People Choice Award category for a number of different sub-categories. 
"The Public Health Showcase will give everyone, including our students, the opportunity to connect and celebrate the successful impact in our community, promote collaborative engagement and enable transdisciplinary research partnerships across our college and the University of Kentucky," says Doris Castellanos, Assistant Dean of Research Operations at CPH. "We encourage all interested students to participate and showcase their work, ideas and experiences by submitting a poster abstract. We welcome artistry and imagination!"
Event registration is required for all attendees, including abstract submissions. The abstract submission deadline is Feb. 28, and the event registration deadline is March 27, 2023.
Contact the Office of Research at CPHResearch@uky.edu or Doris Castellanos, Assistant Dean of Research Operations, for any additional questions, information, or guidance.
To learn more about our people, programs, and passion for public health, visit cph.uky.edu.