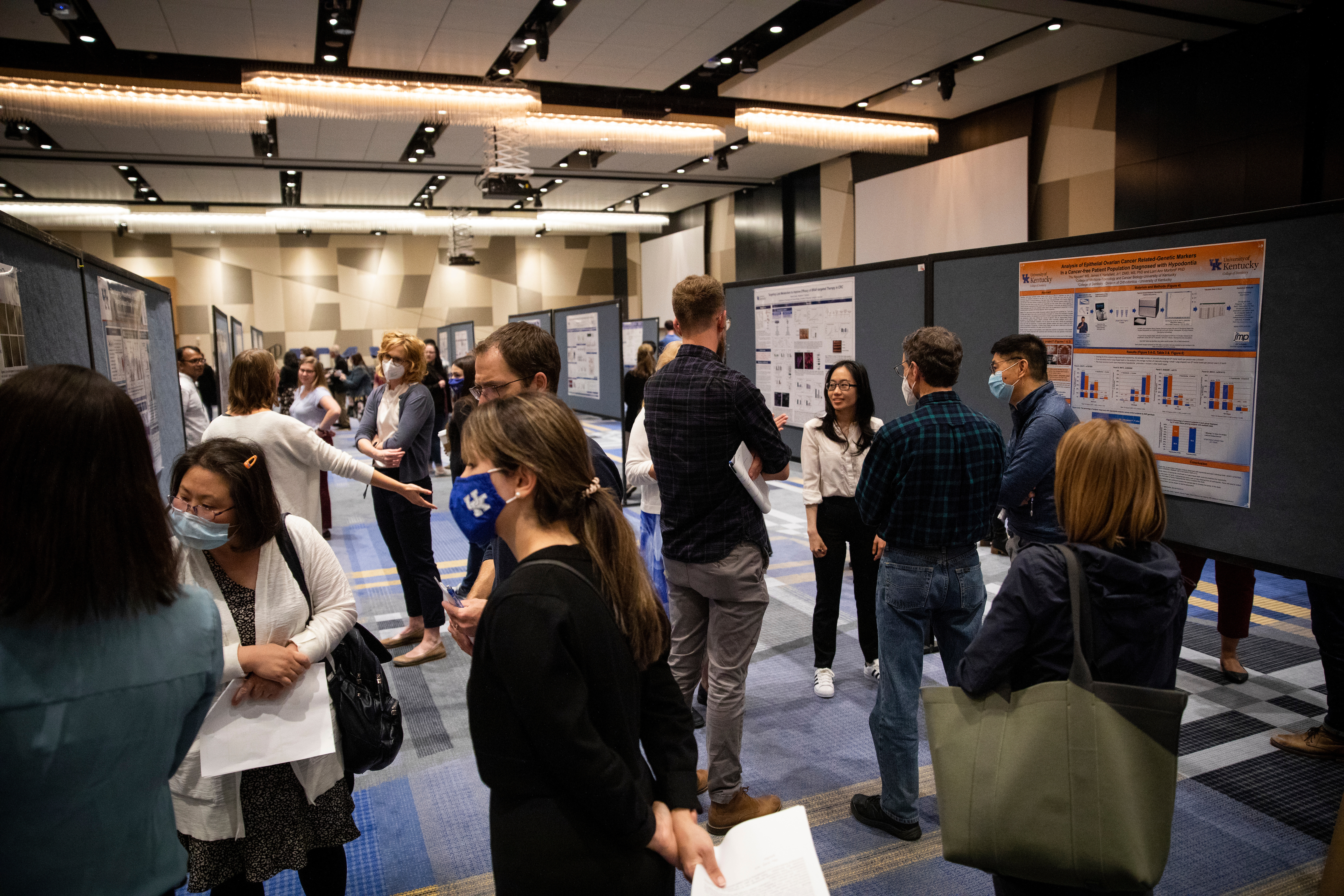 Sponsored by University of Kentucky College of Public Health
Public Health Showcase 2023
Call for Abstracts (link at bottom)
Submission Deadline: Tuesday, February 14, 2023, 11.59 PM EST
The 2023 Public Health Showcase, sponsored by the University of Kentucky College of Public Health, is a unique opportunity for sharing innovative work in public health research, community practice, teaching, and workforce development. This event will be held in person on Monday, April 10, 2023, at the University of Kentucky Gatton Student Center.
Public health touches everyone and everywhere!
Thus, this event is open to all undergraduate and graduate students at the University of Kentucky and beyond, faculty, staff, community members, public health practitioners, health insurers, healthcare organizations, community organizations, and state agencies and organizations invested in advancing population health.
Abstract submission is open for poster presentations.
Contact the Office of Research at CPHResearch@uky.edu for any additional questions, information, or guidance.
Agenda forthcoming.
Overall Guidance and Objectives
To allow everyone to show their work, all presentations will be in a poster format only.
Posters are welcomed to showcase public health research, practice, community engagement, innovative teaching, workforce development, and more!
Everyone can select the poster template and the structure that best describes their creative work. We welcome artistry and imagination!
The abstract submission allows for structured and unstructured abstracts. Choose the one that best describes the work that you want to share with your peers.
It is okay to share work that is in development; this is a great opportunity to get feedback and ideas from colleagues and mentors.
It is acceptable to present posters that have been recently presented elsewhere, including the CPH Research Day at the CCTS Spring Conference. There will be peers who have not seen this work.
For Students
You do not need to have a formal mentor to submit and abstract and present a poster.
If you are not sure if your idea/work/experience is poster-worthy, please send us email to CPHResearch@uky.edu. We will be happy to discuss and provide guidance.
Awards
The CPH academic department or research center with highest participation rate will receive an award.
All student research posters will be considered for the student research poster competition with the following student categories: undergraduate, masters, doctoral, post-doctoral. There will be 3 cash awards given in each category.
All student posters (not limited to research posters) will have a QR code and the attendees will be able to vote for the most creative and liked posters. The winners will receive monetary prizes.
Important Dates and Deadlines
An abstract acceptance notification will be sent by email no later than Tuesday, March 7th, 2023 11:59 PM EST. Presenting authors can make changes to the abstract (e.g., update the result section with new results) until 11:59 PM EST on Monday, March 13, 2023.
Presenting authors will receive a link to upload their poster presentations no later than Wed, April 5th, 2023 11:59 PM EST.
The CPH Office of Research will cover the printing costs for all posters with CPH authorship, if they are uploaded by Sunday, April 2nd, 11.59pm.
Call for Abstracts
Unique opportunity for sharing innovative work in public health. Abstract submission is open for poster presentations and deadline is February 14th, 2023.
Event Registration
Engage, learn, and network with all invested in advancing population health in Kentucky and beyond. Free to attend!