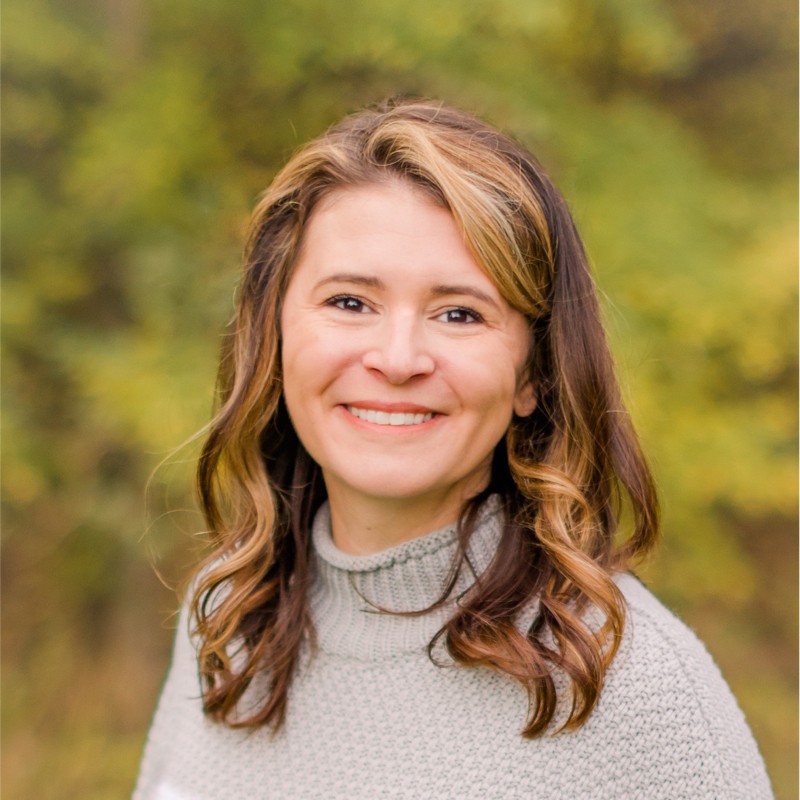 Alum, Leah Casanave, and team, lead Douglas County Health Department in serving the community
Originally from Leesburg Virginia, Leah Casanave (MPH '10, DrPH '13) is currently the Division Chief at the Douglas County Health Department in Omaha, Nebraska.
When Leah moved to Lexington, Kentucky at an early age, she noticed that several of her family members were in the medical field – both her mom and grandmother were nurses.
When Leah enrolled as an undergraduate student at Creighton University, she had several academic passions which included philosophy, Spanish, and pre-medicine. Taking a bioethics course charted a path for Leah to pursue an education, and eventually a future career, in public health.
"That is what I wanted to do," says Leah. "I grew up watching some of the movies about pandemics, viruses, and plagues, like Outbreak and Sahara. I wanted to get a deeper understanding of the ethical issues that impact the health in populations and not just studying individualized medicine."
After graduating with her undergraduate degree, Leah enrolled in the Master of Public Health (MPH) program at the University of Kentucky College of Public Health (CPH) in 2008 with a concentration in epidemiology and a certificate in global health.
Epidemiologists study the distribution, patterns, and causes of adverse health outcomes, how to control disease, and prevent poor health.
"I love working with numbers and being data-driven," says Leah. "Data tells a story and I love story-telling where it's easy for anyone to understand, including my grandmother."
Upon graduating with her MPH, Leah then returned to the University of Kentucky College of Public Health to pursue her DrPH in Epidemiology.
Recalling her time in both programs, "I love the professors and attending one of the top public health programs in the country," says Leah. "I had great mentors like Drs. Wayne Sanderson, Douglas Scutchfield and Steve Fleming. The real-world experiences, newsworthy examples for discussion in the classroom, meaningful research projects, and teaching opportunities gave me the proper exposure to an academic and professional career in public health."
Over the next 10 years, Leah did both. First, becoming the Chronic Disease Epidemiologist at the Nebraska Department of Health and Human Services and then teaching epidemiology courses as an adjunct faculty at both Creighton and Nebraska Methodist College.
Now, Leah is leading the community health, nutrition, and clinical services at the Douglas County Health Department as their Division Chief and started this new position in 2021, during the midst of COVID-19.
"Our mission is to protect, promote, and prioritize the health of our entire community," says Leah. "We want a healthy, vibrant, and resilient community for everyone, everywhere."
Leah's team is working on many projects including the Women, Infants and Children (WIC) Clinic; health promotion including tobacco, fetal infant mortality, overdose prevention; health disparity and health equity; accreditation standards, assessment, and improvements, the Sexually Transmitted Infections (STI) immunization clinic, mental health, and more.
Leah says, "Our goal is to make our communities healthy and reach their fullest potential. Mental health is critical, and people are hurting. We are doing great intervention work and getting our story out to national groups."
Despite some challenges in funding and political influences, one of the biggest successes for Leah's team, which she gives full credit to, is the 98% treatment assurance rates with their STI programs which is collaborative efforts between their clinic and prevention teams.
"Moving forward, I want to do my part in continuing to attract individuals that are motivated by health equity and the positive work we are doing in our communities," says Leah.
"During COVID, the public health workforce showed up and worked long hours to take care of folks. We were more visible than ever before. Our goal in public health is to prevent these things from happening in the first place."
Leah's plans are to continue to work with all her programs and inform the community on health practices. Leah continues to teach as an adjunct professor at Creighton University, as well as a practicum coordinator.
Leah is optimistic that people will continue to find careers in public health.
"After COVID, I believe public health will be a more common field," says Leah. "Public health involves everything and everyone, and you can go into a myriad of fields.
In 2004, the University of Kentucky established the College of Public Health to develop transformative solutions to health challenges through teaching, research, and service efforts. We are dedicated to transforming and assisting in the creation of a healthier community, state, and world - for everyone.
Located in Lexington, Kentucky, we take seriously our public health responsibility to all communities and individuals in the Commonwealth of Kentucky and beyond. To learn more about our community and programs, visit us at cph.uky.edu.