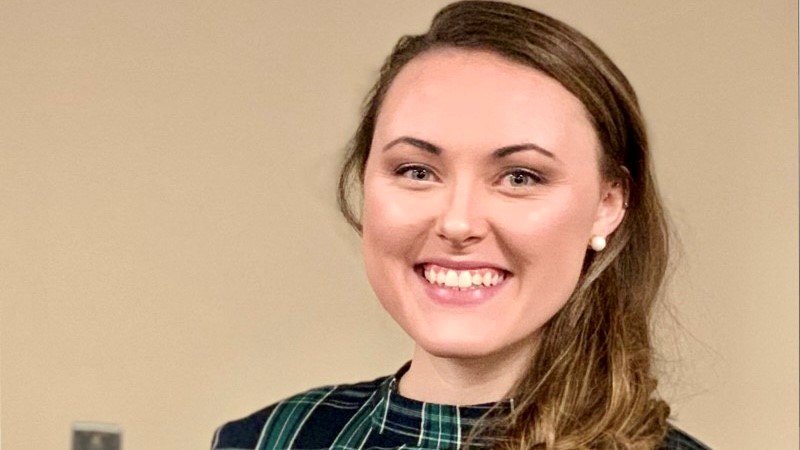 Alum, Tara Hood, Finds Her Path in Public Health
Tara Hood has already made significant personal and professional accomplishments since graduating from the University of Kentucky's College of Public Heath in 2016. However, when growing up, the alumna of the Bachelor of Public Health (BPH) program, wanted to serve people but was not sure which path to take.
During her junior year at the University of Kentucky, she decided to take CPH 201 and instantly found her path in the Bachelor of Public Health program.
"Not only did I discover that I could help others, but that I could do it on a larger scale that would benefit more than just one person," says Tara. "As I was pursuing my BPH, I was very interested in health behavior which helped guide my decision to be an occupational therapist."
This is how Tara found herself working at FUNctional Pediatric Therapy, an outpatient therapy clinic located in Basehor, Kansas. FUNctional Pediatric Therapy provides physical, occupational, and speech therapy services to children ranging from birth to 21 years of age within an underserved area of Kansas and Missouri. Originally hired as a full-time Pediatric Occupational Therapist, Tara has recently been promoted to Clinical Director, which gives her the opportunity to leverage responsibilities as a therapist and director.
"I have the best of both worlds," says Tara. "With the combination role of Clinical Director and Occupational Therapist, I continue to practice with a full caseload while also providing oversight to the clinical aspect of FUNctional Pediatric Therapy. As the Clinical Director, I am responsible for training and supporting all clinicians, collaborating with educational institutions to provide opportunities for future OT, SLP, and PT practitioners, along with being a liaison between the community and our clinic."
FUNctional Pediatric Therapy is rapidly growing and has high aspirations in 2022, which includes designing and breaking ground on their new clinic.
"We are so excited to offer more opportunities for our clients and staff with our new space and hope to continue serving more of the community," says Tara. "We are also in the process of developing additional support for our community with parent training and developmental screening tools to help increase overall health literacy."
Since her time at the UK College of Public Health, Tara has received her Master of Science in Occupational Therapy degree with an Interdisciplinary Autism Spectrum Disorders Certificate from Eastern Kentucky University (EKU) and passed the national boards. At EKU, she led the Colonels Mentoring Colonels program, a mentor group for students with autism spectrum disorder. She also participated in several professional presentations including the KOTA State Conference and attended the AOTA National Conference as president of EKU's Pi Theta Epsilon Occupational Therapy Honors Society.
On the horizon, Tara is in the process of completing additional certifications courses to better support the practice and her clients. Her future goals include pursuing a Doctorate in Occupational Therapy and conducting research to help bridge the gap between researchers and practitioners.
When asked what a "health champion" means, Tara says, "Someone that promotes and supports overall health and well-being for individuals, communities, populations, and society. They go beyond telling others how they should live a healthy life and focus on the individual. They help remove the obstacles, overcome hurtles, and provide the support needed to make changes."
At the UK College of Public Health, we build "health champions" every day that improve the lives of everyone in Kentucky and beyond through robust research, transformative learning, and service. Learn more at cph.uky.edu.