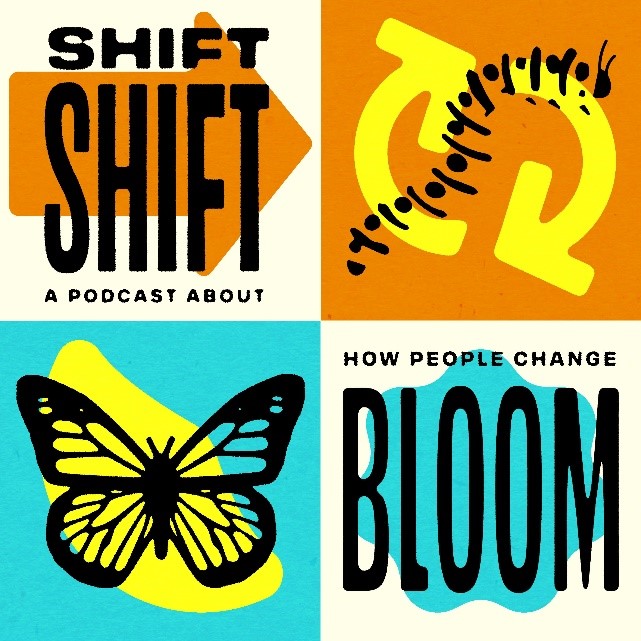 The Center for Innovation in Population Health Explores How People Change Through a New Podcast
Shift, Shift…Bloom: A Podcast All About How People Change
The Center for Innovation in Population Health (IPH Center), housed in the University of Kentucky College of Public Health, helps people by using the Transformational Collaborative Outcomes Management (TCOM) framework, which acts as an approach on how to manage human serving systems (example: healthcare, child welfare, juvenile justice, mental health, education).
The TCOM framework focuses on shifting these systems away from just spending time with people, to seeing the work as transformational offerings by helping people change their lives.
The IPH Center decided to explore this theme of "transformation" by attempting to understand how people change. One idea was to collect stories from people with different experiences to understand how they have changed and explore their personal change processes.
Thus, the IPH Center created the Shift, Shift…Bloom! Podcast, which examines how people change, why they change, and how they sustain the changes that are most important to them in their everyday lives.
"There are all sorts of theories, therapeutic approaches, and interventions, but we don't have a clear idea on what leads people to change to make their lives more fulfilling." says Dr. John Lyons, Director of the IPH Center and co-host of the podcast, Shift, Shift…Bloom!
The ten-episode first season featured guests who consider themselves in one of three categories: change makers, change embracers, or resistors of change. "Compelling guests from across the world share their personal stories of change, and the ensuing interviews have been enlightening," says Kristen Cerelli, host of Shift, Shift…Bloom!
Conversations with host Kristen Cerelli explored the importance of mindset, personality, life circumstances, communities of support, and sources of inspiration on the process of transformation.
Podcast episodes include:
In ten additional "TCOM Takeaway" episodes, Dr. John Lyons contributed his unique perspective, seeking to illuminate how change itself can be both deeply personal and a universal experience.
Season 1 of Shift, Shift…Bloom! has concluded and will return for Season 2 that will focus on individuals who help facilitate change and explore the universal changes that are inventible in most people's lifetime. Listen to Shift, Shift…Bloom! anywhere you get your podcasts: shiftshiftbloom.com/listen