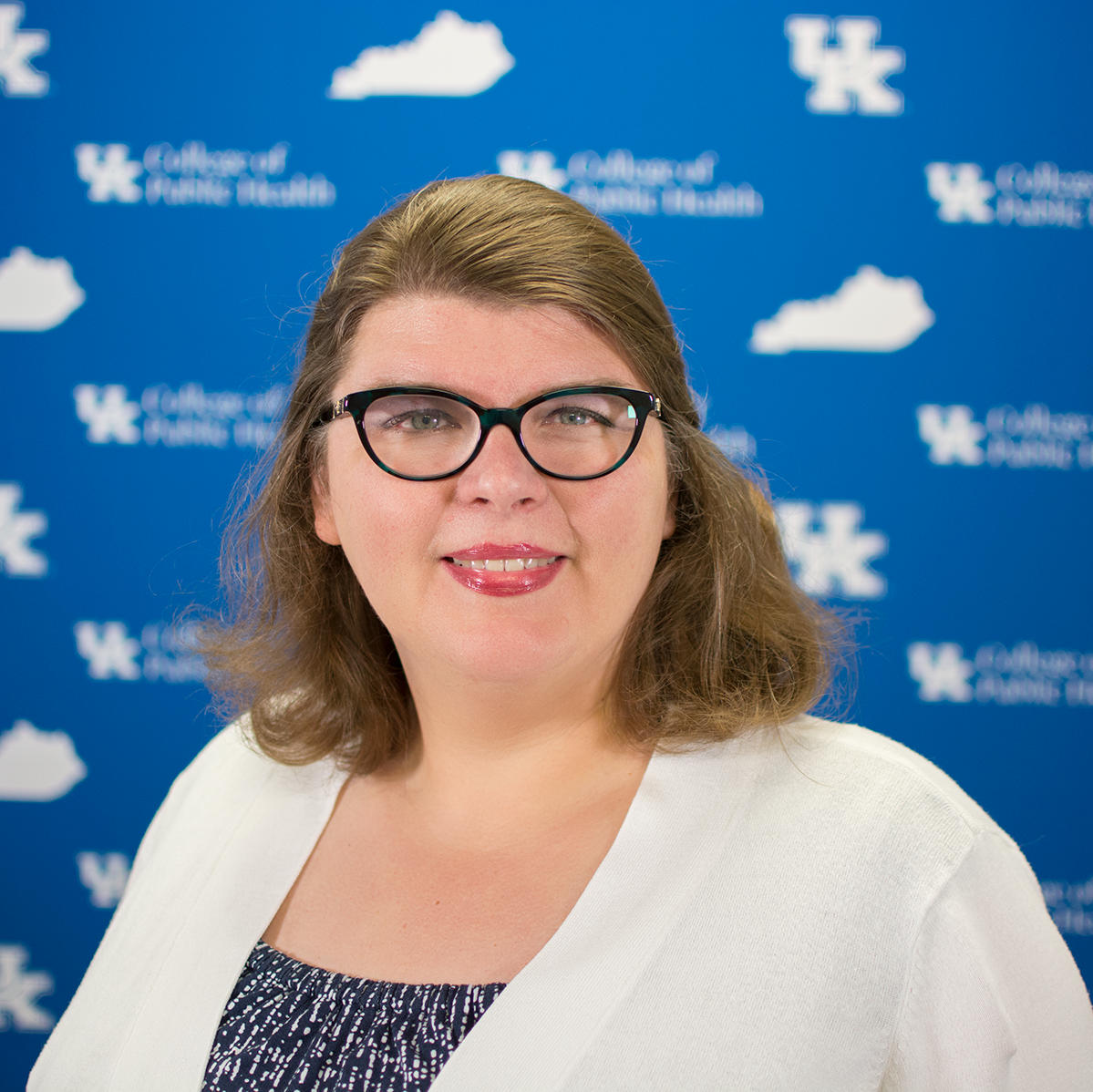 EEH department selects Dr. Anna Hoover as Interim Vice Chair for Education
The Epidemiology and Environmental (EEH) department at the University of Kentucky's College of Public Health announces Dr. Anna Hoover as the new Interim Vice Chair of Education, effective November 1st, 2022, through June 20th, 2023. 
"I am eager to collaborate with our students, faculty, and staff to sustain and strengthen EEH's academic contributions within, between, and across our educational programs," says Dr. Hoover. "It is such a pleasure to work with people who are committed to doing good work and supporting each other. I am honored to serve our college in this exciting new role." 
Dr. Hoover will have administrative responsibility for implementing the department's education programs. She will provide valuable assistance to the department serving as a chief department advocate for investment and improvement of their educational programs. 
"Dr. Hoover brings over two decades of experience in conducting national seminars and workshops and has led course development and instruction in both our undergraduate and graduate programs for the last eight years," says Dr. Erin Haynes, EEH department Chair.
"Her dedication to education is clear as she has received numerous awards for her impactful, high quality, and innovative teaching. The department will benefit from her remarkable experience, commitment to student and faculty engagement, and her strength in communication."     
At a time when the department has several educational programs underway and others in process, Dr. Hoover's new role is critical to the College and department's mission of educating current and future health champions. 
Dr. Hoover is a highly decorated instructor. She has received the College's Dean's Undergraduate Teaching Performance Award twice, and the Teacher Who Made a Difference Award from the College of Education, the UK Delta Omega Chapter's Innovative Teaching Curriculum Award, and the College's Dean's Innovation in Teaching Award.  
She has developed curriculum for synchronous and asynchronous course sections. Student evaluations are consistently positive and rank high across all courses in the College of Public Health. 
Dr. Hoover has a PhD and MA in Communication Science from the University of Kentucky and BA in History and Theatre from Centre College.