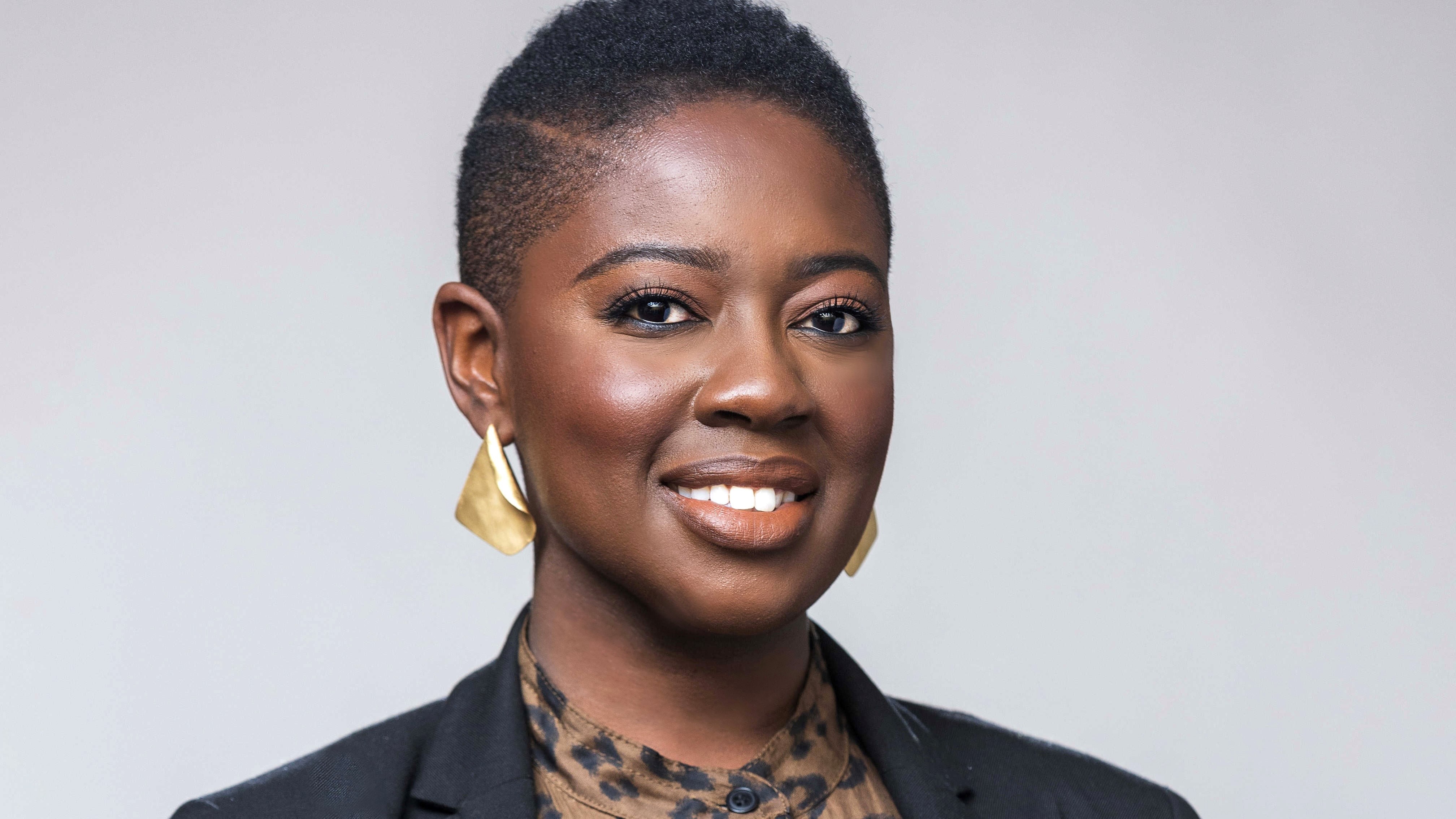 Meet Alum, Dr. Angelica Geter: "Listen and Believe Black Women"
University of Kentucky's College of Public Health alum, Dr. Angelica Geter (DrPH '15), is the Chief Strategy Officer for the Black Women's Health Imperative (BWHI). BWHI is the only national nonprofit solely dedicated to improving the health and wellness of the nation's Black women and girls—physically, emotionally, and financially.
A passionate professional, Dr. Geter leads the implementation of national initiatives through research, programs, legislation, and corporate engagement to address health equity and the impact of racism on Black women's health.
She says her original motivation to work in public health began in Jackson, Mississippi, where she was born and raised.
Dr. Geter saw first-hand the impact of limited access to care and services as well as health disparities in her community, especially among young Black men and women. While an undergraduate at Mississippi College in Clinton, MS, Dr. Geter first-learned about the increase in HIV/AIDS cases in her hometown. The infectious disease was most common among young Black men and women.
"These were people my age, these were people that I knew," says Dr. Geter. "When I saw what was happening in my community with HIV/AIDS, I changed my major to psychology (there were no undergraduate public health programs at the time) and did my first HIV/AIDS community health study."
This set the foundation for Dr. Geter working with HIV/AIDS in vulnerable populations and on-the-ground leadership in infectious disease programs, research, and evidence-based initiatives for nearly 20 years at the local, state, and federal levels.
After serving as Atlanta's first Chief Health Officer, Dr. Geter joined the Black Women's Health Imperative (BWHI) as its first Chief Strategy Officer in January 2021.
BWHI's mission is to lead in solving the most pressing health issues that affect Black women and girls in the U.S. through evidence-based strategies, bold programs, and advocacy outreach.
Following a summer when the country was changed by the first stages of the COVID-19 pandemic and facing social justice unrest following the murders of Breonna Taylor and George Floyd, it was important for BWHI to create solutions to empower executive leaders and expand their understanding of DE&I and the traumatic impact of racism and discrimination on health.
"This was a moment when the world was waking up and realizing that racism was alive and well," says Dr. Geter.
The general public's increased awareness of bias in policing also led Black, Indigenous and People of Color (BIPOC) to demand a racial reckoning in the workplace.
"I have been discriminated against. I understand what Black women go through when we go to work. When given this opportunity to lead this important work at BWHI, it was a 'no-brainer' for me."
Workplace equity initiative comprised of index, training, research, and wellness toolkit components
The workplace equity initiative was born through the vision of Linda Goler Blount, president and CEO of Black Women's Health Imperative, in response to executive leaders reaching out to BWHI to learn more about the long-term effects of racism on health.
"We are giving executive leaders measurable resources to reach their DE&I goals," says Dr. Geter. "What often happens is that conventional DE&I training primarily focuses on awareness, but people really need measurable tools and resources to better understand how they can reach these goals."
The workplace equity initiative (the formal name will be released soon), includes four parts: index, training, research, and the wellness toolkit. The index process begins with an interactive benchmarking tool and modeling resource with over 350 metrics focusing on the health and wellness of employees. This yields an equity score for companies and businesses.
Dr. Geter says, "The training then begins where companies and businesses can move beyond just being aware, but how they can implement real change within their workforce."
With the research phase, BWHI is conducting a new study among Black women with the goal of understanding their experiences in the workplace.
"On my social media and at my speaking engagements, hundreds of women share with me their stories of workplace aggression. I am honored that they trust me with their stories, their pain, and their hopes for improvement," says Dr. Geter. "We need to hear, learn, and take direction from Black women because they know best what needs and must be done to improve the places where they work."
The wellness toolkit was created to help Black women navigate the workplace.
"We also must give Black women the language to take care of themselves," says Dr. Geter. "This includes how to negotiate a good salary, how to identify mentors, and how they can 'level-up' in their careers. We want to create measurable and scalable tools that can protect the health of Black women."
BWHI future goals are global
In the next five to 10 years for BWHI, Dr. Geter is thinking big, bold, and global.
She says, "I would like to see more Fortune 500 companies make the decision to adopt our training, reach their highest equity scores, and commit to long-term change. I am hopeful that the work we are doing today can change work culture in a meaningful way, but we must think globally."
Every day, BWHI communicates to the nation's Black women and girls about improving their overall health and wellness. When asked what everyone can do better to reach this population, Dr. Geter said, "Listen to Black women. Believe Black women."
She adds, "We underestimate the power of listening to people. By listening, it can lead to innovation, trust, and partnership. In addition, it is important that people in power understand what communities and populations they serve need. Finally, we need to get more Black women into leadership roles."
At the College of Public Health, the mission is to develop "health champions." When asked what that phrase meant to her, Dr. Geter said, "Health champions are people that are making decisions bigger than themselves. It is not about status or title; they are a champion for people, and they understand that their purpose is bigger than themselves."
For Women's History Month, celebrated in March each year, the National Women's History Alliance's theme, "Providing Healing, Promoting Hope," is a tribute to the ceaseless work of both caregivers and frontline workers during this ongoing pandemic.
Dr. Geter recommended that it is important to heal yourself first so you can promote more hope to others.
"Keep your cup full, because in public health you will need to pour so much of yourself into others and the world around you," says Dr. Geter. "Remember that public health needs you, so value yourself and know your worth."
BWHI works to ensure optimal health and well-being in a socially just society, particularly in the workplace. Learn more at www.bwhi.org.