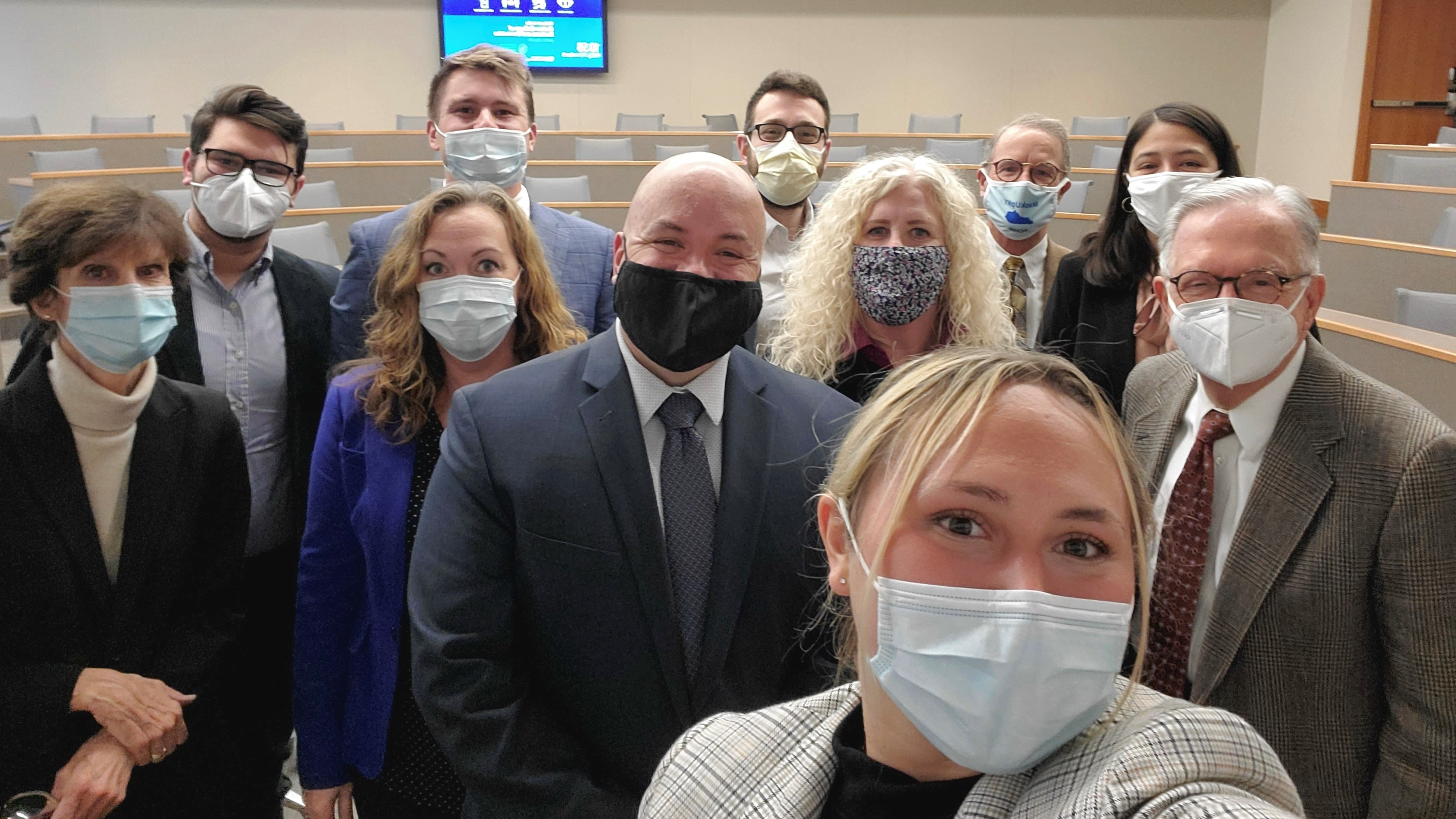 Partnership with UK HealthCare results in new MHA administrative practicum positions
The Master of Health Administration (MHA) program at the University of Kentucky College of Public Health has established a new partnership with UK HealthCare (UKHC) resulting in a new administrative practicum position for students.
Starting in Fall 2022, UKHC has committed approximately 30 paid positions for full-time MHA students while enrolled in the two-year program.
"We are ecstatic to provide students with this opportunity and are so lucky to have such a supportive partner in UKHC," says Dr. Maureen C. Jones, MHA program director. "This partnership puts students in the middle of the action where they will navigate the ever-changing healthcare landscape with leaders to support and guide them. We know the critical role of real-world experience, and at the end of our program, students will have the competencies organizations desire and be ready to hit the ground right away."
Students will be matched with a healthcare leader and take part in project-based activities every semester in the MHA program. Students will immediately apply course concepts and competencies to real-world situations and gain coaching from leaders with expertise and an interest in mentoring future healthcare leaders.
Furthermore, students will gain insider exposure to how a healthcare system functions, healthcare language, and understanding of current challenges.
"The UK HealthCare and MHA program is a win-win partnership for the students and the healthcare system," says Larrin Collins, assistant ambulatory operations director at UK HealthCare. "The students get the experience and opportunity to build their professional skills needed to become future healthcare leaders and collaborate with current leaders on initiatives driving positive change for patients, employees, and the communities we serve."
In these administrative practicum positions, students will receive LEAN training, advanced EPIC education (including SlicerDicer), and tailored professional development events. In addition, students will receive consistent and developmental feedback from a team committed to their success as they work toward competency proficiencies.
A student dashboard will display competency progression feedback from multiple sources so they can craft an individual development plan at the end of each semester to meet their program and personal goals. UKHC executives will share formal and informal feedback on their progress to competency proficiency.
"Our partnership is vital to UK HealthCare and the students. These students become deeply rooted with our healthcare teams—providing valuable and novel insight which is instrumental to our strategy," says Sarah Bentley, hospital administrative director at UKHC.
UKHC is the major health system that cares for the Commonwealth of Kentucky and is also home to six health care colleges including Medicine, Nursing, Dentistry, Pharmacy, Health Sciences, and Public Health. As a result, MHA students will have the unique opportunity in this practicum to learn in a cross-collaborative public health and health care environment.
For more information on applying to the University of Kentucky MHA program, visit here. Fall 2023 applications open on August 1, 2022.