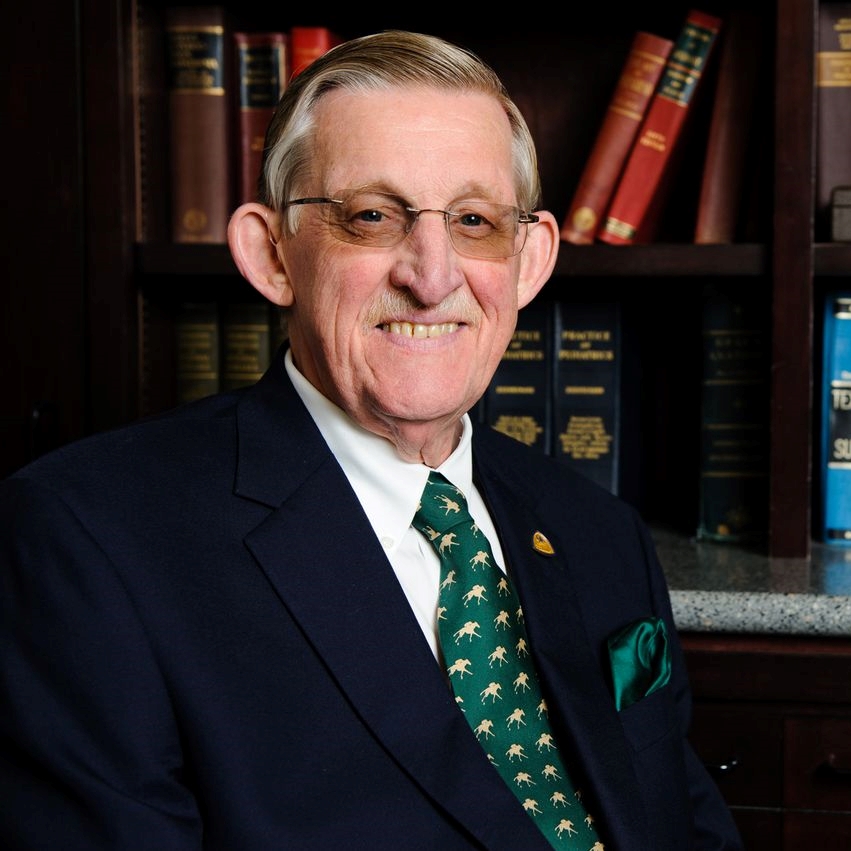 Remembering Dr. Douglas "Scutch" Scutchfield – A Public Health Champion, Hero, and Humanitarian
An eminent public health practitioner and scholar, Dr. F. Douglas Scutchfield, founder of the University of Kentucky's College of Public Health, passed away on Monday, May 23, 2022, in Lexington, Kentucky.
Known to his friends, colleagues, and in the community as "Scutch," he was born on April 23, 1942, in Wheelwright, Kentucky, attended Hazard High School and Eastern Kentucky University, and received his medical degree from the University of Kentucky in 1966.
As a native of Eastern Kentucky, Scutch, no matter how far and wide he traveled, never strayed from his Kentucky roots.
Public Health Impact and Passion
Scutch, after experiencing firsthand the poverty in Appalachia, devoted his professional efforts to the practice of public health and preventive medicine. He completed his post graduate medical education at Northwestern University, the Centers for Disease Control and Prevention, and the University of Kentucky. Scutch was a founder of the College of Community Health Sciences at the University of Alabama and founded the Graduate School of Public Health at San Diego State University.
In 1997, he returned home to Kentucky to create the then School of Public Health in the College of Medicine at the University of Kentucky. He was appointed the Peter P. Bosomworth Professor of Health Services Research and Policy as well as the Director of the Center for Health Services Management and Research. He held faculty appointments in the University of Kentucky's College of Public Health and the College of Medicine.
Dr. Scutchfield was a diplomat of the American Board of Preventive Medicine and of the American Board of Family Practice. He held fellowships in both the American College of Preventive Medicine and the American Academy of Family Practice.
Dr. Scutchfield's scholarly activities included authoring or co-authoring more than 200 scientific journal articles, book chapters and technical reports. He was especially proud of co-editing Principles of Public Health Practice with his long-time friend Dr. William Keck, now in its fourth edition. In 2013, he was honored by his friends who published Contemporary Public Health in his honor. In 2021, he co-edited the second edition with his friend and colleague, Dr. James Holsinger.
Scutch's last book, Appalachian Health, won the 2022 Henry Clay Public Policy Book Award. He served as co-editor of the American Journal of Preventive Medicine from 1995 to 2014 and launched the Journal of Appalachian Health in 2018. Scutch held many national positions in professional organizations, including serving as president of the American College of Preventive Medicine, and serving for many years as a member of the House of Delegates of the American Medical Association.
In recent years, Scutch served as chair of the accreditation committee of the Public Health Accreditation Board, which accredits local and state health departments, and encouraged the accreditation of Kentucky's public health departments. He had an international reputation and was a consultant to government and non-governmental organizations in Panama, China, Saudi Arabia, Israel, and Germany, as well as the United States.
Among his many awards, Dr. Scutchfield held the honorary Doctor of Science degree from his alma mater, Eastern Kentucky University, and the honorary Doctor of Humane Letters from the University of Pikeville. He held the American Medical Association's William Beaumont Award and Distinguished Service Award and the American Public Health Association's Sedgwick Memorial Medal for Distinguished Service in Public Health.
Dr. Julia Costich, who succeeded Dr. Scutchfield as the Bosomworth Professor of Health Services Research, told Kentucky Health News "Public health is about doing things for populations, but Scutch's gift was relating to individuals—students, colleagues, prominent leaders—as individuals. His generous nature was tempered by a deep need for reciprocation. This was part of what drew him to the work of Thomas Merton, who articulated the need for human contact to bridge the spiritual gulf."
In 2014, Dr. Scutchfield published the Letters of Thomas Merton and Victor and Carolyn Hammer, fulfilling a longtime dream based on his love of Merton's writings. In 2017, Dr. Scutchfield was awarded the University of Kentucky Libraries Intellectual Achievement Medallion. In accepting the award, he stated that his interest in Thomas Merton and the humanities reflected a part of his philosophy of being a physician:
"I am a firm believer in the importance of humanity to those of us in the health professions. We do not treat a disease; we treat a person, thus we must know the humanness of the individual in front of us, as well as the diagnosis and treatment of their disease."
Many of Scutch's students remember him fondly. Former student Dr. Scott Keel stated, "So honored to be one of the many he took time to mentor. I am forever grateful, forever impacted, and forever changed. He made a difference in my life."
Dr. Angela Carman commented, "I had the honor of working with Scutch as I pursued my DrPH at the University of Kentucky. As fellow native Kentuckians, Scutch and I often shared stories and dreams for our home state.  One of the things I will forever remember about Scutch is how important it was to him to introduce his students to his extremely wide network of colleagues and friends. 
Scutch took me to a conference in Florida and, as we attempted to cross the room, where a networking event was being held, we would take one step and someone would approach Scutch to say hello, share memories, or request his expertise on a project.  With each step came an introduction for me to this wide array of committed, intelligent people.  It was an incredible experience.  I hope by doing my part by 'paying it forward' as I work with my students today."
Glen Mays, Professor and Health Systems, Management and Policy at the Colorado School of Public Health, said "I began working with Scutch in the mid-1990s while I was still a graduate student at UNC-Chapel Hill, after meeting him at a conference. Our shared goal was to build a robust national program of research that could identify how best to organize, finance, and deliver public health services across the U.S. 
In less than a decade Scutch had accomplished this goal, with a multi-million-dollar research program, dozens of graduate student trainees, and a nationally renowned conference based at the University of Kentucky. One of Scutch's lasting legacies was his ability to create big new things out of nothing to solve problems that really matter to people."
Donna Arnett, former Dean of the UK College of Public Health, said "The legacy of Scutch was his commitment to service – to the discipline of public health, to the academic and medical communities, and to those who were fortunate enough to work with and learn from him. Scutch will forever be memorialized as a public health hero, champion, and humanitarian."
As his longtime friend and colleague, Dr. James Holsinger, stated at his celebration of life:
"In the end, how Scutch will be remembered will be based on how he loved. He loved only as a big man with a big heart can love. He loved his family, friends, and colleagues in his own inimitable fashion. Scutch was my brother by another mother, the captain of my band of brothers, without him there is a huge hole in my life."
The F. Douglas Scutchfield Endowed Professorship was established at the UK College of Public Health in 2008 to honor Scutch's many years of service to the College. In addition, the College established a Faculty Scholarship for the Future of Appalachian Health, which provides scholarships to students pursuing an MPH degree who are from a Kentucky Appalachian county, have a commitment to improving heath in the region, and a desire to return to this region to promote and improve public health --- with Scutch as their role model.
Scutch will be remembered and missed by his myriad colleagues, friends, family, and students. He will be remembered best for his big, infectious smile and laughter.
Celebration of Life
A celebration of life took place at the University of Kentucky's Lewis Honors College on Wednesday, June 22, at 4:30 p.m. and recorded on YouTube here. Full obituary can be found here.