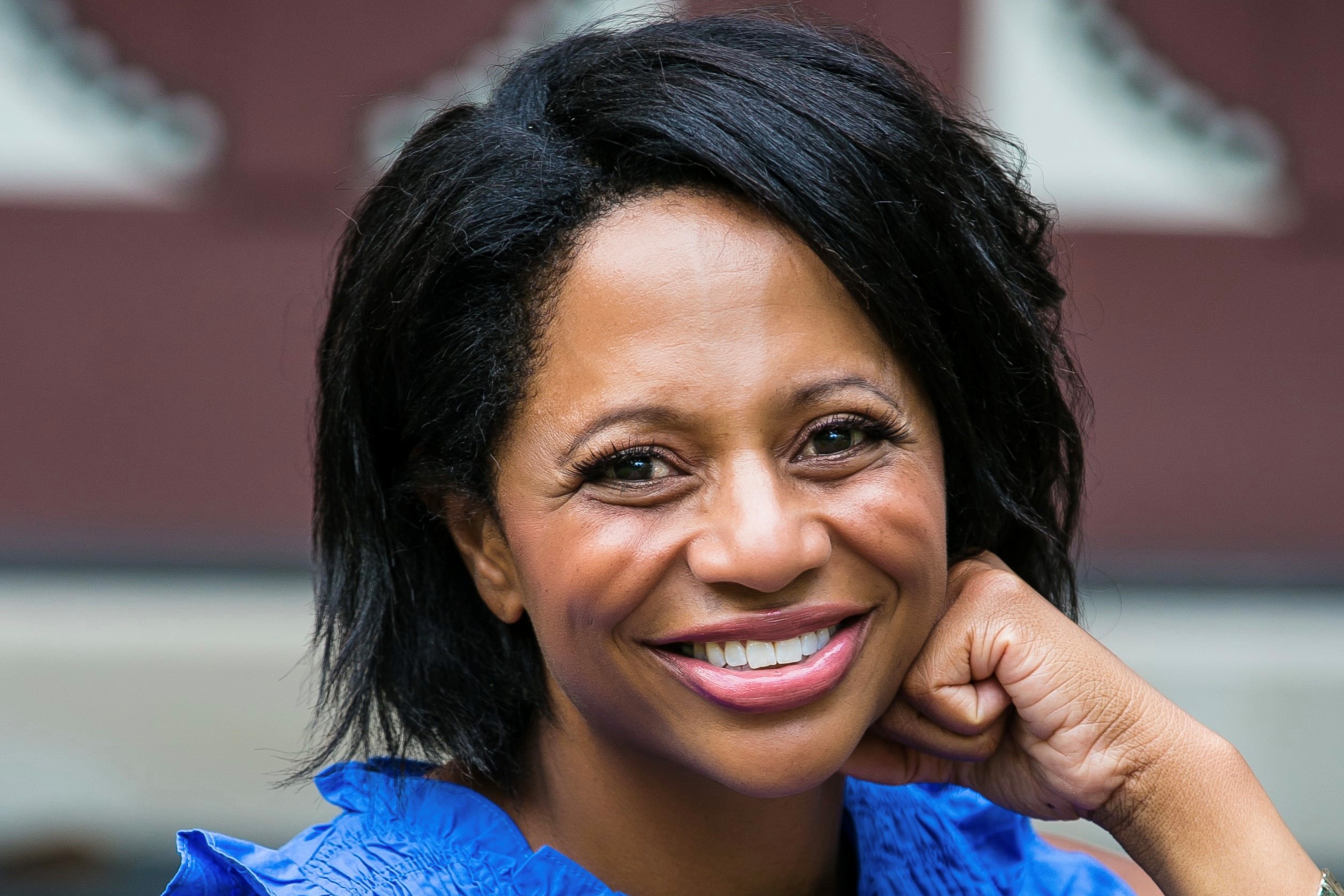 UK alum Nicole Barber-Culp hired to expand workforce development initiatives
"We are investing in future generations of public health leaders"
Nicole Barber-Culp recently joined the University of Kentucky College of Public Health's (CPH) team as the Workforce Development and Public Health Practice Program Manager.
Originally from Frankfort, KY., Nicole plans to expand CPH's capacity to invest and diversify the current and future public health workforce through training, experiential learning, professional development, and collaboration. She brings a strong combination of project management, community engagement, and partnership building skills to the team.
"Nicole has many years of experience working with multi-faceted partnerships within the public health system, including non-profit organizations, state and local government, school health, maternal and child health practitioners, and mental health centers, all of which makes her an incredible fit for this position," said Janie Cambron, Associate Dean for Practice and Workforce Development at CPH. "Nicole will be instrumental in helping us diversify our state's public health workforce."
Nicole received a Bachelor of Arts from the University of Kentucky in 2003. Nicole is excited to return to the university and serve in this role. She loves the university atmosphere and understands the importance of building community within. 
Nicole brings the unique perspective of a native, central Kentuckian to this important position. In fact, her parents met at Kentucky State University — one of 107 historically black colleges and universities (HBCU) and right here in the Commonwealth's capitol.
"I feel pretty lucky that we have this gem of black history so close by," said Nicole. 
Nicole believes that her experiences has given her greater insight on how expansive the public health system really is, as well as the importance of relationship building.
"I will utilize my strengths to showcase different parts of the public health system and grow our public health program connections," said Nicole. "I hope to offer additional capacity and resources so that public health students and practitioners feel supported and have increased training opportunities — we are investing in future generations of our public health leaders." 
"I also encourage peer to peer learning in public health. I hope to achieve this for CPH through coordination of networking events, spotlighting the work of communities, and sharing stories of our faculty, staff, and students and the impact in Kentucky and beyond," adds Nicole.
"The needs of our communities are constantly evolving, and I think it's important that we stay aware of how we can adapt our practices. We've learned a lot over the last few years and the public health landscape requires us to be agents of change," concludes Nicole.
Nicole believes that service, continual feedback, collaboration, and building partnerships will be instrumental in moving forward.
"Using insight that we gather from current students, alumni, and current workforce, along with community needs, will help us determine next steps." said Nicole. 
CPH's mission is to develop public health leaders and champions, conduct innovative and impactful research, and collaborate with partners to improve public health in Kentucky and beyond. 
"We can best prepare students to become public health leaders by providing them opportunities to learn from current practitioners in the field," said Nicole. "Our students can benefit by learning from other leaders' experiences and apply it to their own journey. With my previous experience, I plan to help students see all the career avenues in public health and perhaps careers that they haven't thought of before."
Nicole and her family continue to reside in Frankfort, and she is active in her community through multiple volunteer organizations. 
To learn more about our people, programs, and passion for public health, visit cph.uky.edu.