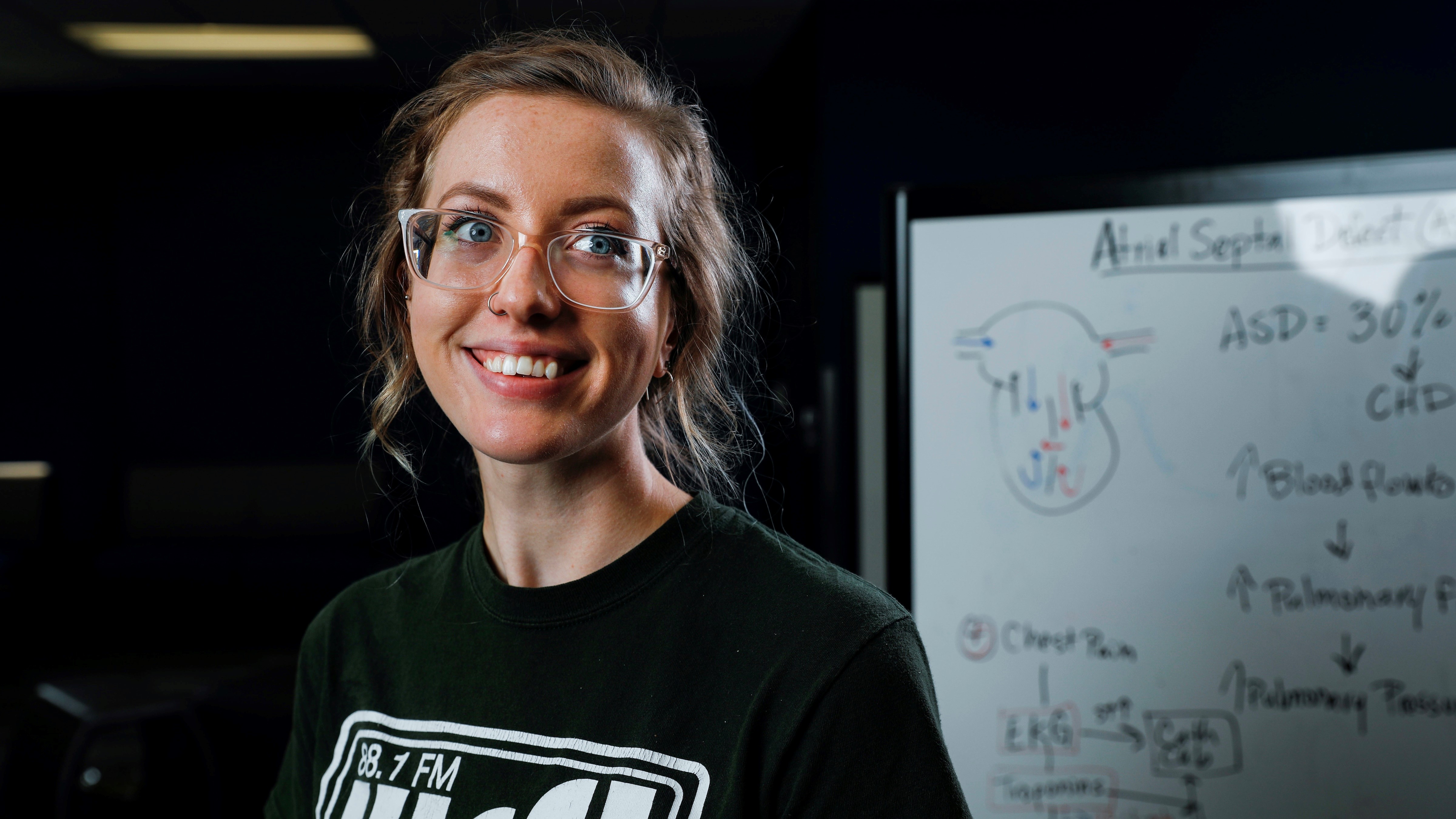 UK College of Public Health Launches New MS in Biostatistics Program
In response to public health and industry demands, the University of Kentucky's College of Public Health has approved a new Master of Science in Biostatistics (MSBST) program and will launch its first cohort in the Fall of 2022.
The MSBST program will produce highly trained, in-demand biostatisticians for the Commonwealth of Kentucky, the region, and beyond.
"As the conversation continues to advance regarding the most effective ways to collect, analyze, and package research data that impacts public health, we are excited to launch the new MS in Biostatistics," says Amanda Ellis, Director of the MS in Biostatistics program at the University of Kentucky's College of Public Health.
The 33-credit, two-year MS in Biostatistics degree will equip students with the knowledge and methodological skills that will drive better decisions for public health, health care, and biomedical research.
Candidates will learn how to design studies, create analysis plans, and develop methodologies to answer the most complicated and critical public health questions to improve population health.
The MSBST curriculum consists of valuable core biostatistics courses and customizable electives in areas of programming, data design and data mining, methodology, modeling and more. In addition, the capstone experience will give students the experiential learning opportunity to have real-world experiences through unique collaboration practices in interdisciplinary research teams.
"One of our biggest strengths as a public health college is leveraging our partnerships, comprehensive expertise, and knowledge with the other health colleges and research centers at the University of Kentucky," says Heather Bush, Biostatistics Chair at the UK College of Public Health. "We have unparalleled access to significant data resources, unique among all institutions in the Commonwealth, if not the nation, ready to be capitalized for research, education and service missions related to health science."
These data resources include CCTS Enterprise Data Trust, the Kentucky Cancer Registry, the Kentucky Health Data Trust, and the Kentucky Research Data Center. The partnerships include the UK Center for Clinical and Translation Science (CCTS) and the UK Biostatistics, Epidemiology & Research Design (BERD).
Ideal candidates for the new MSBST program will include those with a moderate mathematics background or STEM background along with a commitment to public health and biomedical science. Working professionals in the health-related workforce seeking additional advanced training in the design, analysis and communication of biomedical data are also encouraged to learn more.
Applications are now being accepted for the MSBST program. Visit the program page to learn more.