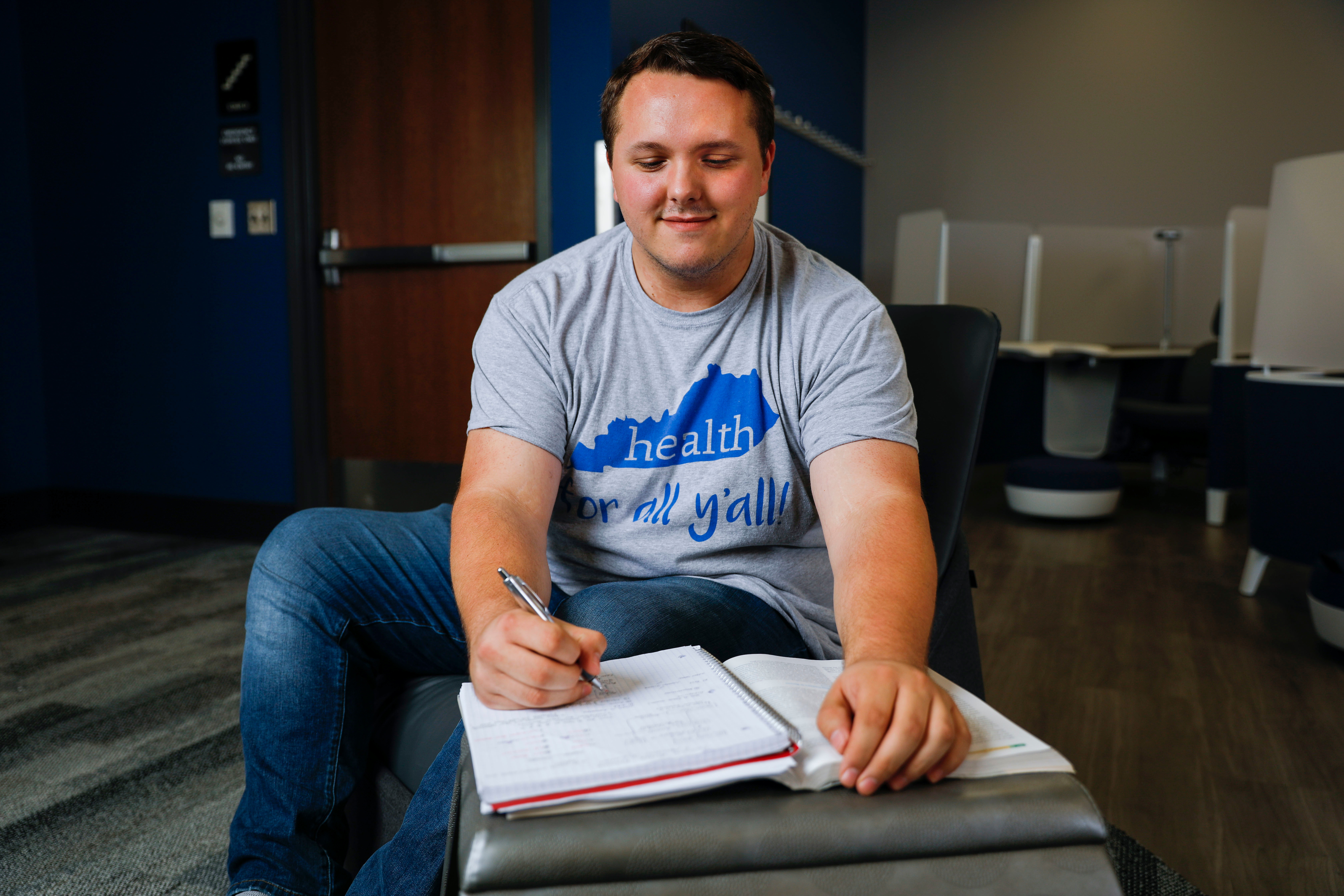 University of Kentucky College of Public Health announces Fall 2022 Dean's List
The University of Kentucky has recently released its Dean's List for the Fall 2022 semester.  A total of 8,512 students were recognized for their outstanding academic performance and approximately 150 represented the University of Kentucky's College of Public Health. 
"It is a privilege to recognize the academic success of our students. We know the hard work and perseverance required to reach this level of excellence – inside and outside of the classroom," says Heather Bush, acting dean at the University of Kentucky's College of Public Health. "Our students often share with us that they discovered a sense of place within our programs. We are honored to share in their journey and celebrate their achievements."
To make a Dean's List in one of the UK colleges, a student must earn a grade-point average of 3.6 or higher and must have earned 12 credits or more in that semester, excluding credits earned in pass-fail classes. Some UK colleges require a 3.5 GPA to make the Dean's List.
Congratulations to the following students at the University of Kentucky's College of Public Health for making the Fall 2022 Dean's List (listed alphabetically by last name):
Agmon, Reilly
Ahmad, Muhammad
Alkhairat, Mariam
Anaenugwu, Oma
Ansert, Holly
Arora, Khushi
Baie, Carter
Barnhill, Hannah
Begley, Aaron
Begley, Kk
Bennett, Abriel
Best, Jordan
Boroughs, Katie
Bosse, Reagan
Brummett, Karcyn
Buckner-Jackson, Cameron
Bush, Grace
Bush, Savannah
Castagno, Anna
Catanzarite, Josh
Chilton, Lilly
Clements, Lauren
Clifford, Rachel
Cohn, Kelsey
Combs, Carlee
Combs, Ross
Cornell, Charisma
Davis, Grace
Debo, Grace
Deffendall, Caitlin
Diaz, Vanessa
Doan, Kim
Elder, Faith
Elwood, Taylor
English, Marissa
Fields, Madi
Fletcher, Liz
Floyd, Hanna
Foster, Hana
Foster, Seth
Fursman, Faith
Garcia, Dayra
Gerding, Grace
Gonzalez, Carla
Goodin, Sophia
Goodman, Alina
Gorman, Jenna
Gressick, Rachel
Grospitch, Ashley
Hague Emma, Grace
Hall, Katlyn
Hallberg, Jessica
Hamilton, Eliott
Hammons, Kelsey
Hargis, Alyssa
Harold, Leah
Haugen, Ashlyn
Hawton, Max
Heller, Julia
Heredia, Viviana
Hess, Ava
Hiscox, Hannah
Holt, Colton
Hornsby, Sydney
Huerta, Jazmin
Hughes, Jessah
Humphrey, Abigail
Humphrey, Sadie
Irakoze, Bronia
Jeffries, Alexandra
Jenkins, Jennifer
Johnson, Hannah
Jolly, Keelie
Jones, Sami
Karem, Luke
Katoto, Olivia
Kendrick-Bostick, Kennedy
King, Lily
Knapp, Abbie
Kollitz, Julia
Konduri, Aakshi
Kopelen, Tori
Kwok, Kelsie
Lay, Abby
Leahy, Emily
Learnahan, Sophia
Lemma, Meron
Lingerfelt, Genny
Maharjan, Neelah
Marsh, Annie
Mashindi, Golden
Maust, Kassidy
McDonald, Lilia
Meece, Faith
Meyers, Carly
Miller, Ashley
Miller, Abbie
Miller, Alex
Miriti, Kangai
Mobelini, Marryn
Mosmeier, Alyssa
Mullikin, Grace
Mullins, Becky
Musto, Stephanie
Muyumba, Pascalina
Ngy, Eayly
Norton, Liv
Novak, Taylor
Ogle, Abby
Otieno, Christopher
Owens, Lauren
Pendergrass, Mary Elizabeth
Persful, Raegan
Phillips, Makayla
Preston, Olivia
Reed, Evie
Richardson, Taylor
Riley, Lizzie
Riordan, Samantha
Russ, Kendall
Schmidt, Amanda
Schoneman, Katie
Shepherd, Haley
Sherrill, Megan
Sims, Lexie
Slone, MaKayla
Snawder, Abby
Soeder, Chloe
Sontenam, Rishita
Stroud, Chloe
Taylor, Mason
Valenzuela-Silva, Melina
Wallace, Morgan
Walton, Bonnie
Warman, Shelby
Watson, Cole
Webster, Alexus
West, Kelsey
Whitman, Maggie
Wilkerson, Brooke
Winhold, Cara
Wittman, Katie
Wood, Rose
Worley, Lauren
Yates, Abigail
York, Ashley
Zelenak, II Johnny
The full Dean's list at the University of Kentucky is here:  uky.edu/PR/News/DeansList/.