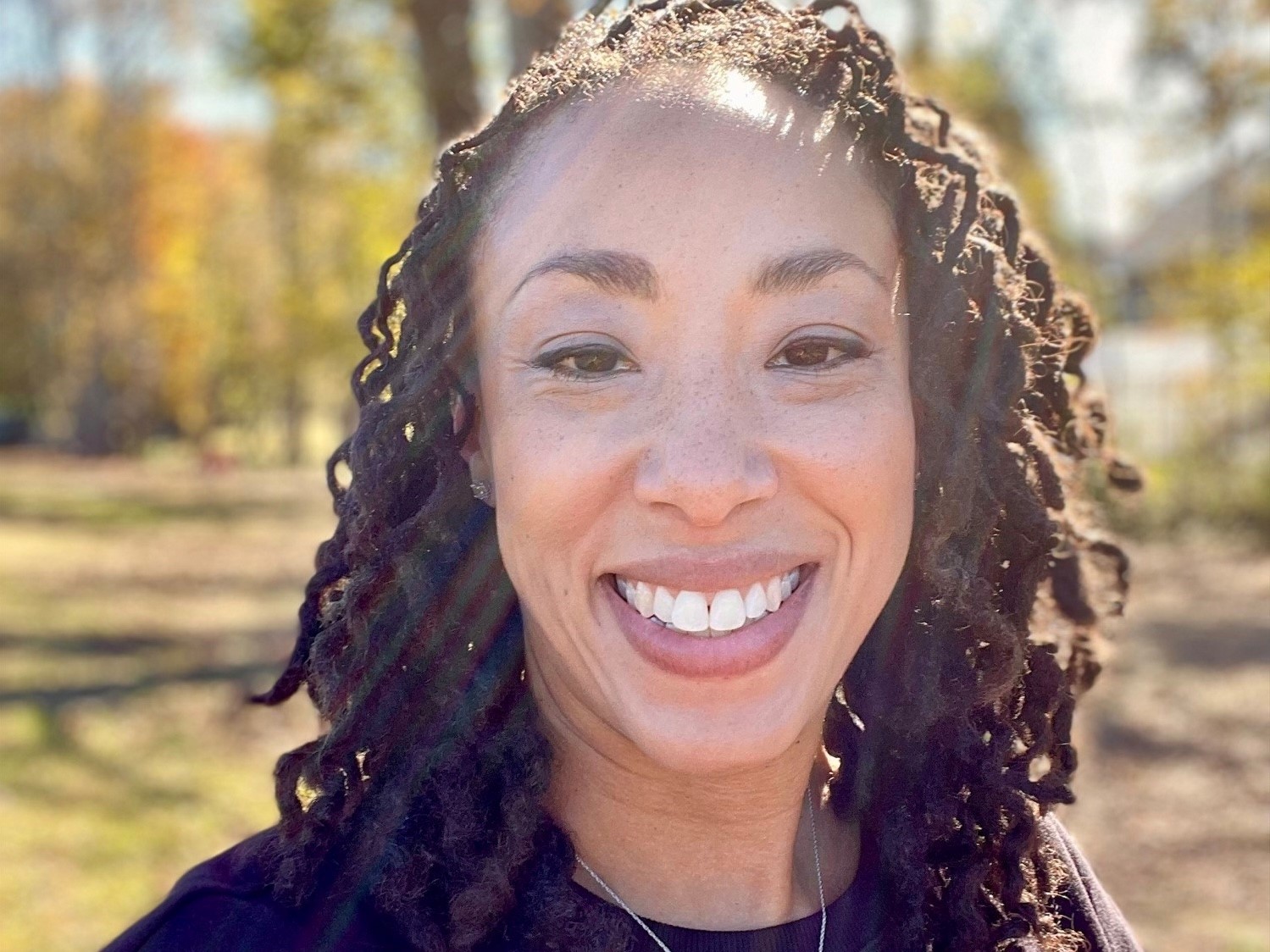 Alumna Kia Bryant Receives 2022 Lyman T. Johnson Torch of Excellence Award
When Kia Bryant ('08) decided to attend the University of Kentucky's College of Public Health (CPH) for her Master's, one of the biggest draws was receiving the Lyman T. Johnson Fellowship, which provides a generous stipend as well as a full scholarship. Now, she is being honored as the college's alumni recipient of the Lyman T. Johnson Torch of Excellence Award. 
"Lyman T. Johnson was a trailblazer. Not only was he a scholar and educator, but he also fought to receive the same education as his white peers," says Bryant, MPH. "He fought for equality, which is something that really strikes a chord in public health. It is a privilege to represent him and what he meant to the University of Kentucky." 
The Torch of Excellence Award recognizes one African American alum from each of the university's academic colleges whose faith, hard work, and determination has positively affected the lives of people on UK's campus, the city, nation, or beyond.
"It's such an honor to be nominated for this award. We all work hard to make a difference with the work we do, and it always feels great for others to recognize that work and passion," adds Bryant on being nominated.
Finding Public Health
Bryant has always been interested in health, science, and math. While the CPH alumna originally thought about going into medicine, she began to dig deeper into health equity, nutrition, and epidemiology as a whole and was fascinated. 
After graduating with a B.A. in chemistry and Africana studies from Wittenberg University, Bryant participated in AmeriCorps VISTA for a year before embarking on her master's degree. She says she worked mostly in literacy and nutrition education, which sparked even more interest in the field of public health. 
While the fellowship played a key role in her decision to attend UK's College of Public Health, Bryant's visit to the campus felt different from her other visits.  
She said the college was welcoming and the staff and students she met were friendly and helpful. However, it was when current students told her about the caring professors, the opportunities for publication and research, and how Bryant wouldn't be just a face in an auditorium that the deal was sealed.  
"This spoke to me, as I was coming from a small undergraduate university," Bryant recalls. 
Bryant came to CPH with the goal of becoming an epidemiologist and public health practitioner, and as she took more courses, she knew she had made the right decision.  
Through her coursework and her experience, Bryant said the College of Public Health taught her how to analyze and clean data, how clinical trials worked, and how to use SAS—all of which she still uses in her current position. Through her capstone project, she collected and analyzed data, presented, and defended her findings, and had her first manuscripts published. 
"CPH was my first formal introduction to public health, and I gained the knowledge I needed for every role I have had since graduation," says Bryant. "I met professors that taught me to think critically and trained me in epidemiology and biostatics. I was supported and challenged by my professors and mentors." 
Working at the Centers for Disease Control and Prevention (CDC)
Upon receiving her MPH, Bryant participated in the Public Health Prevention Service Fellowship, a three-year fellowship program that involves two six-month positions at Centers for Disease Control and Prevention (CDC) and one two-year position at a state or local health department. She completed rotations in Public Health Informatics and the Agency for Toxic Substances and Disease Registry before serving her two-year position with the North Carolina Tuberculosis Control program. 
After completing the program, Bryant took a position with the CDC as a public health adviser assigned to the Georgia Immunization Program. In this position, she learned more about program management and CDC requirements for state programs. Bryant then joined the Clinical Research Branch within the Division of Tuberculosis Elimination as an epidemiologist. Still with this branch, she now serves as the data management and implementation team lead. 
During her time in the Clinical Research Branch, Bryant participated in the implementation of the TBTC Study 31/ACTG A5349 statistical analysis plan and data analysis.  The landmark study led to the identification of the first successful short-course treatment regimen for drug-susceptible tuberculosis (TB) in almost 40 years.  
"I love working with data, so my current work is the best of both worlds for me," she says. "Our studies have short timelines relative to other public health programs, and at the end of the study we know if our hypothesis was true or false. It is rewarding to be a part of something from the start to the end.  
"In general, I love public health work. Someone once told me that public health is one of the few jobs where you are working to put yourself out of business. It is so true! Our division is working to eliminate tuberculosis. It is gratifying to be a part of a field where you work to improve people's lives."
LTJ Ceremony
The Lyman T. Johnson award recipients from 2021 and 2022 will be recognized on Friday, October 14th at the University of Kentucky's Gatton Student Center on campus.