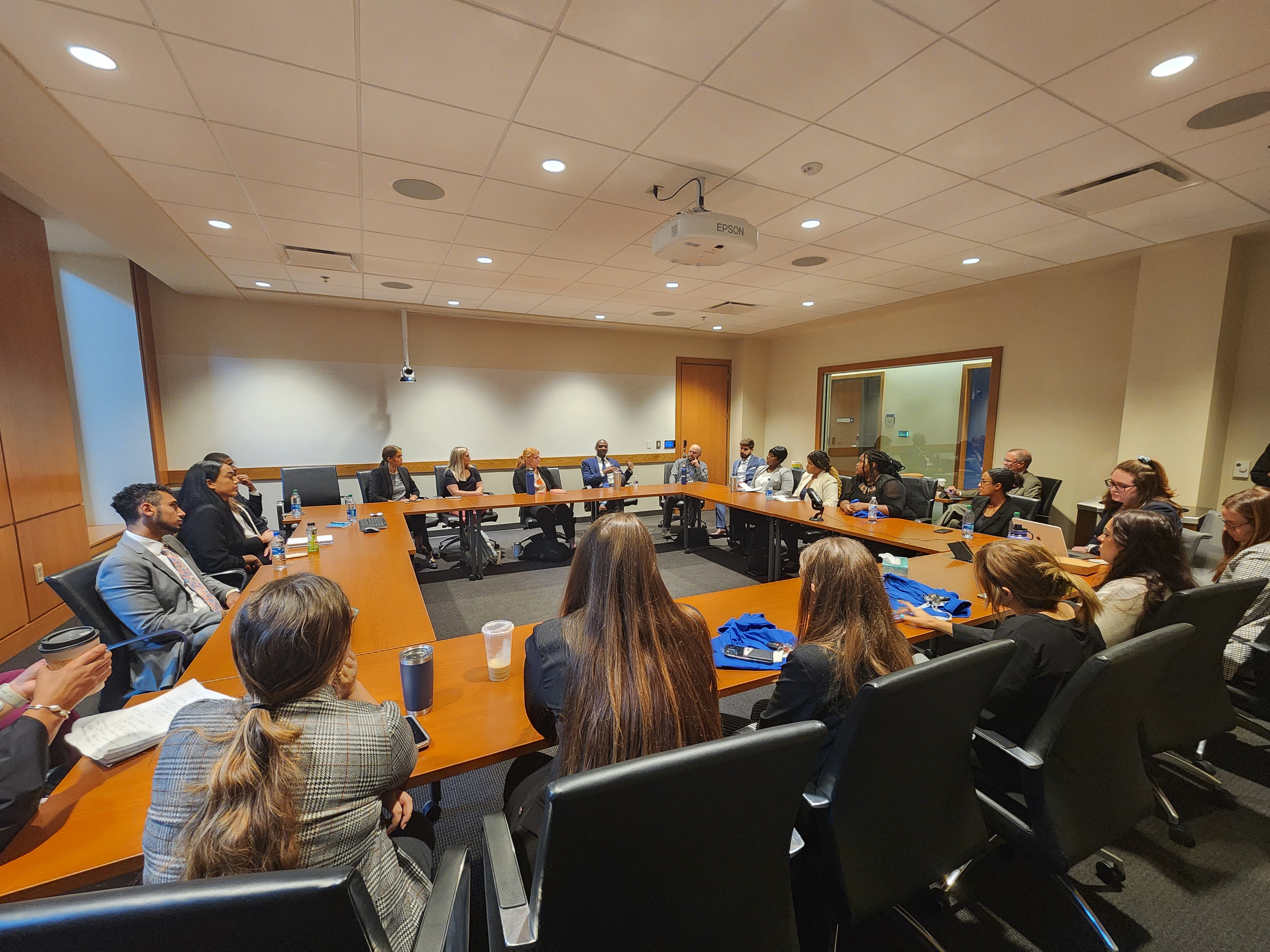 UK MHA moves up early-decision application deadline for prospective students
The University of Kentucky College of Public Health's Master of Health Administration (UK MHA) program has recently moved its early-decision application deadline to Nov. 1, 2022, creating new potential benefits and incentives for candidates.
Dr. Maureen Jones, director of the UK MHA program, says there are many benefits for students submitting their applications by the early-decision admission deadline, including scholarship consideration, and paid administrative practicum position (APP) preference for full-time students. 
Additionally, Dr. Jones says those who apply by Nov. 1 will have their early admissions decisions communicated by mid-January which is a huge benefit for those trying to make an informed graduate program decision. 
If a student misses the early deadline, there is still time to apply by the regular admission cycle on March 15, 2023. Dr. Jones notes if scholarships and APP are still available, students will be offered based on application and interview results.
What sets the UK MHA apart?
Leadership Preparation
The UK MHA program is designed to prepare individuals to assume healthcare leadership positions in a variety of health services organizations and make an immediate impact.
"Our students don't leave here with just a degree," Dr. Jones says. "They leave here with a set of relevant leadership skills that will support their success in managerial and leadership positions within complex healthcare organizations." 
 Placements and Professional Opportunities
In 2022, 95% of students were placed in leading health service organizations accepting prestigious positions across Kentucky and the country at UK HealthCare, Norton, Baptist, Ascension, Nationwide Children's, the Veteran's Administration, University of Cincinnati) (UC) Health, Mayo and more. 
In the process of getting meaningful positions, they are making a difference in their communities," says Dr. Jones.
Experiential Learning
UK MHA full-time students can take advantage of valuable administrative internships during all four semesters while enrolled in the program, receive coaching from real-world healthcare leaders, participate in case competitions, network with leaders in the executive seminar series, and collaborate with other health colleges' students on campus representing nursing, medicine, pharmacy, public health, health sciences, and dentistry.  
"The UK MHA program is a professional degree program, which is different from most master's programs," Dr. Jones says. "The program grounds its teaching in theory but does not stop there." 
Expert Faculty
The UK MHA faculty bring a diverse breadth of experience, education, and research to the classroom and are respected experts in areas such as health systems governance and ethics, clinical management, health law, health economics, process improvement, human resources, organization development, electronic health records, and more. 
"Our faculty craft courses where students apply concepts to real-world problems using the case study method," says Dr. Jones. "They draw from a broad professional network in addition to their own leadership, clinical, and academic expertise." 
Cohort and Competency-Based Model
The UK MHA is competency-based and intentionally builds academic proficiencies in the program, which are vetted by the programs' Board of Advisors and Alumni Council for industry relevancy. 
"We offer a cohort model learning experience, which allows for the class to engage with a diverse group of students and experience the program together -- building relationships that last a lifetime," says Dr. Jones. "The smaller cohort sizes facilitate interactive and personalized instruction and advising for our students." There are two options for the UK MHA program — a full-time two-year route and a part-time four-year plan. Both are 50 credits including an internship."
The city of Lexington, Kentucky is also home to leading healthcare systems – UK Healthcare, CHI Saint Joseph Health, Baptist Health, and VA Lexington Healthcare.
UK MHA Info Sessions
Want to learn more? UK MHA information sessions for perspective students are scheduled for:
Both sessions will be held via Zoom: https://uky.zoom.us/j/81143956557. Registration is not required.  
 For those unable to attend a virtual information session, email ukcph@uky.edu to learn more or request an individual visit with a program representative. 
CAHME Accreditation
The UK MHA is proudly accredited by the Commission on Accreditation of Healthcare Management Education (CAHME), giving students access to the CAHME Mentorship Circle, scholarships and awards, a foundation to continuous quality improvement, along with access to Modern Healthcare and MGMA (Medical Group Management Association).