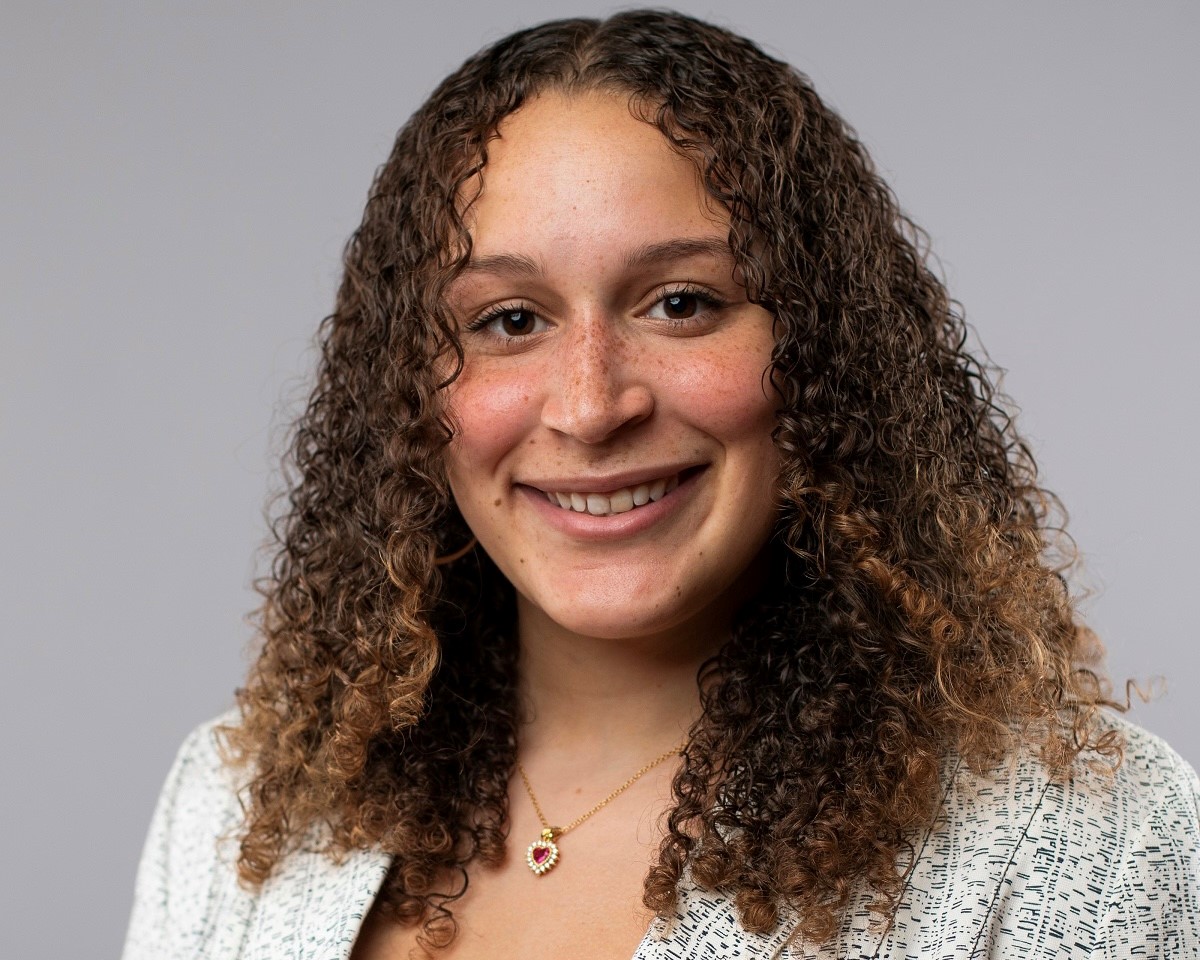 Ashley Wright's Legacy Story: Finding public health through family and faculty
First-generation college student, Ashley Wright, is carrying a legacy for her family. 
At an early age, Ashley's father passed away, which set her on a course to find a purpose and passion for helping others. 
"I came from humbling beginnings," says Ashley. "Losing my father helped shape me. It is one of the main reasons why I am here and pursued an education at the University of Kentucky." 
When Ashley originally enrolled at the University of Kentucky, she was a biology major and working her way through college at Walgreens. Ashley aspired to become a pharmacist. For some reason at the time, Ashley felt there was something more out there for her. 
During an advising appointment in Ashley's freshman year, she spoke with her Academic Advisor, Mr. Tyrone Wilson with the UK College of Arts and Sciences, which led to changing her major to public health. 
In Ashley's junior year, she then came in touch with Dr. Florence "Flo" Fulk, current faculty member in the Epidemiology and Environmental Health department at the University of Kentucky's College of Public Health (CPH). 
"Dr. Fulk started talking to me about public health and more specifically, environmental health," says Ashley. "At the time, I was doubting my strengths at the graduate school level, but Dr. Fulk gave me confidence that I could do this." 
Ashley found herself taking Dr. Fulk's environmental health undergraduate course and was immediately impressed. 
"Dr. Fulk was so passionate about teaching epidemiology and environmental health," says Ashley.
We just connected in her class, and I started loving public health. I was also impressed that she brought her professional experiences from the Environmental Protection Agency (EPA) into the classroom. She also brought real-world stories of her impact in improving the health of populations, which also inspired me." 
After further discussions with Dr. Fulk and her family, Ashley enrolled in the Accelerated 4+1 University Scholars program, a unique opportunity to get a Bachelor of Public Health and a Master of Public Health (MPH) degrees in just five years. 
"After Dr. Fulk's class, I knew that I wanted to build a legacy for myself, and on behalf of my family, in public health," says Ashley. "I have always wanted to help people and Dr. Fulk helped me discover this passion through public health." 
Because of Dr. Fulk's class, along with other CPH faculty mentors which included Dr. Rick Ingram and Dr. Sarah Vos, Ashley set a course for absorbing public health more, which led to pursuing a one-day shadowing experience at the Environmental Protection Agency (EPA) in Cincinnati, OH. 
"This was one of the most amazing experiences I've ever had," says Ashley. "I met so many great people and got to view the different laboratories. This experience certainly solidified my commitment and career in public health." 
Ashley is set to graduate with her BPH degree in May of 2023 and MPH in 2024. Beyond graduation, Ashley is dreaming big. 
"I want to work for a government agency like the EPA, CDC, or FDA," says Ashley. "I want to make a difference and change people's lives." 
Ashley was recently accepted to the Spinal Cord and Brain Injury Research Center (SCoBIRC) African American Research Training Scholars (AARTS) program, an opportunity to receive up to 12 months of funded research training in neurotrauma at the University of Kentucky's College of Medicine. 
Going forward, Ashley plans to find additional shadowing opportunities, internships, and valuable practicum experiences to boost her resume and credentials. 
"I want to gain more experiences so I can be ready to change the policies that can help everyone be healthier," says Ashley. "For instance, food is not well regulated right now. I can be that person that helps more people know exactly what they are putting in their bodies and change regulation policies in the food industry." 
Through her coursework and experiences, Ashley has come to understand that public health is more than just COVID and infectious diseases. 
"Public health is about informing people and changing someone's perspective on their health," says Ashley. "It's about giving people a chance to live healthier." 
She credits her positive experiences so far at CPH to the great faculty and staff. 
"The College is hiring great people to support us, the students," says Ashley. "The faculty have great experiences in the field, provide lots of opportunities, and conduct impactful research.  
"The staff are also incredibly supportive. My academic advisor, Jennifer Stevens, does so much to help set me up for success. If you want to be successful and be surrounded by people that care, then this is the College to be at," adds Ashley.
Ashley is looking forward to graduating, but also making her family proud. 
"All my life, I've had to fight harder than most," she says. "I am doing this for my family and want to be able to take care of them one day. My drive and my background are what separates me from most. I am willing to do what it takes." 
Visit cph.uky.edu to learn more about the University of Kentucky College of Public Health's people, programs, and passion for public health.