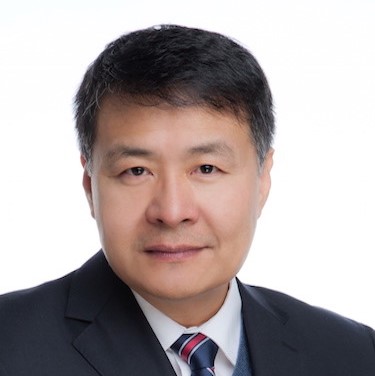 Department of Biostatistics welcomes new faculty member, Dr. Hongbin Zhang
The University of Kentucky's College of Public Health (CPH) welcomes a new faculty member, Dr. Hongbin Zhang, to the department of Biostatistics (BST), effective July 1, which further demonstrates public health's commitment to promoting biostatisticians as team scientists.
"We are excited to have Dr. Zhang join us," says Dr. Heather Bush, CPH's Acting Dean. "We believe biostatisticians are essential members of the research teams and that combining biostatistics and team science will dramatically elevate our research outcomes."
Bringing 10+ years of experience in statistical methodology research, data analytics, biostatistics application, Dr. Zhang's expertise involves complex data for longitudinal studies with research interests in computation statistics, EM algorithms, joint models, multiple imputation, event history survival analysis, and causal inference.
Dr. Zhang's research has primarily been funded by NIH grants. As PI for an NIH R03 and an NIH R21, he is developing new statistical methods for multi-state and random change-point models with applications in neurocysticercosis and HIV surveillance.
At the University of Kentucky, Dr. Zhang is seeking to expand his existing collaborative research efforts in orthopedic surgery, radiology, arthritis, and HIV care where he has more than 30 publications and has been a co-investigator in several NIH R01s.
Dr. Zhang earned a PhD in Statistics and MSc in Statistics from the University of British Columbia, Vancouver, and an MEng in Computer Sciences from the Institute of Software, Chinese Academy of Sciences, Beijing.