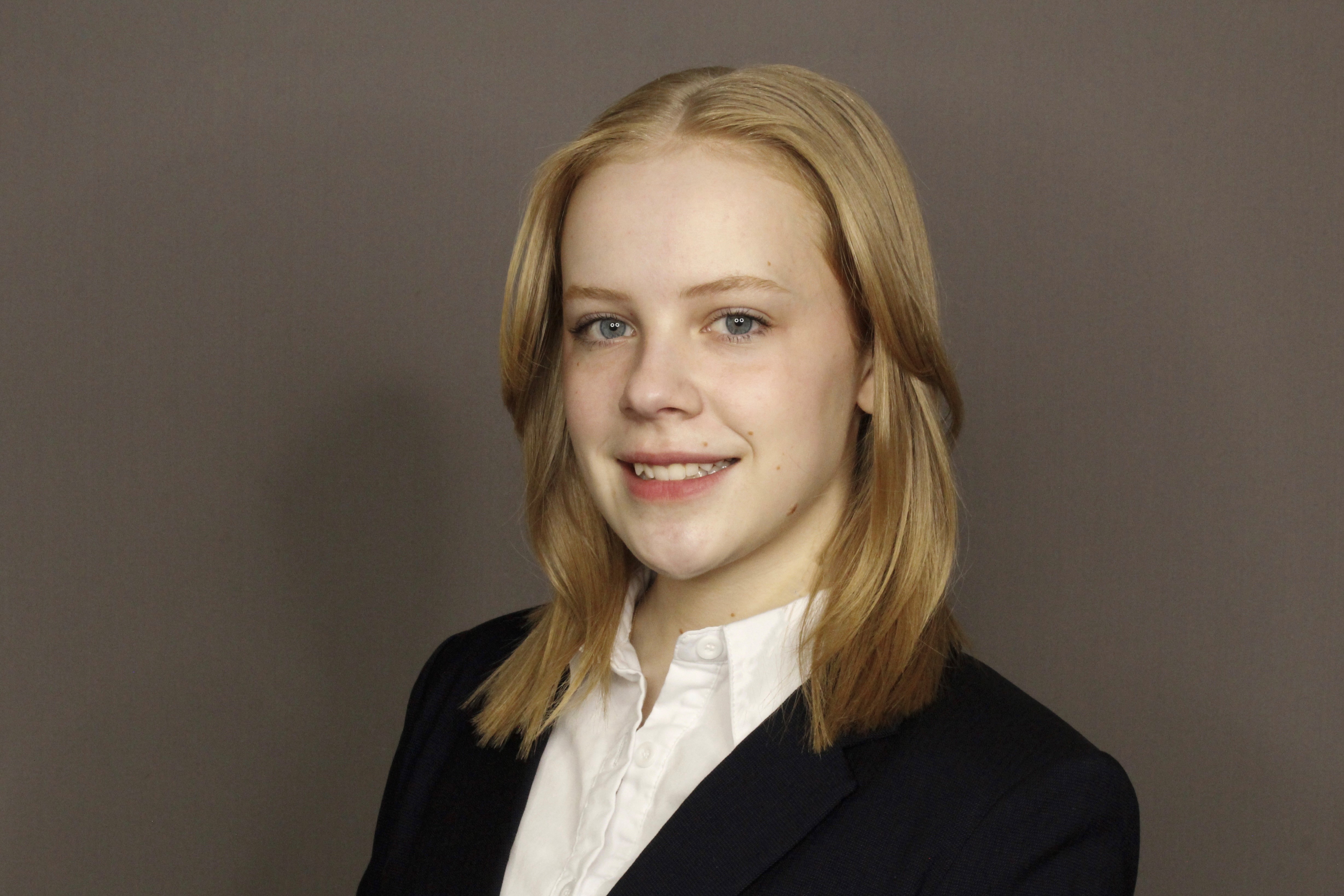 UK public health student awarded prestigious CURE Fellowship
Opportunity to learn more about substance use disorder research in Kentucky and beyond
University of Kentucky (UK) College of Public Health (CPH) public health major Rachel Gressick was one of 20 UK undergraduates selected for the 2023 Commonwealth Undergraduate Research Experience (CURE) Fellowship program.   
Sponsored by the UK Office of Undergraduate Research and the Office of the Vice President for Research, the CURE Fellowship program empowers undergraduates to become leaders for their respective communities by providing opportunities to develop new knowledge and skills through research within UK's Research Priority Areas: cancer, cardiovascular health, diversity and inclusion, energy, neuroscience, and substance use disorder.  
Students selected as CURE Fellows receive a $5,000 stipend to support research endeavors during the summer term. Fellows engage in a research project under a mentor associated with one of the participating research priority areas.
Students interact with the other fellows in their cohort during the summer research period and present their research at the Summer Research Symposium, to be held Aug. 31, 2023.  
"I am honored to have received this fellowship that allows me the opportunity to focus on my research over the summer, when I am free of the responsibilities that I have during the school year," Rachel says.  
Rachel's research is in the substance use priority research area (SUPRA), and her mentor is Carrie Oser, PhD, with the College of Arts and Sciences' Department of Sociology.  
Rachel is working with Dr. Oser to research the differences in rural and urban social networks of people with a history of opioid use disorders in Kentucky. This study uses data from Dr. Oser's ongoing prospective study titled Geographic Variation in Addiction Treatment Experiences (GATE).  
The rising senior has been working with Dr. Oser since the spring 2023 semester, when the latter mentored Rachel during her independent studies in sociology.  
"I was interested in working with Dr. Oser because of her extensive experience and dedication to substance use disorder research," Rachel says. "Dr. Oser has given me opportunities to learn things that cannot be taught in a classroom."  
During Rachel's independent study course, she worked with a research team on a study where her role included preparing recruitment materials, observing survey data collection, participating in fieldwork, and contributing to a paper on the impact of the COVID-19 pandemic on rural and urban substance use disorder treatment systems.  
"This experience has allowed me to apply the concepts from my public health classes to real-world issues," says Rachel of her undergraduate research experience.  
Rachel decided to pursue a degree in public health following her experiences in the Kentucky YMCA's Kentucky Youth Assembly, in which students serve as part of a model state government, and Kentucky United Nations Assembly, a three-day conference in which students participate directly in simulated international diplomacy.
As part of the two programs, she attended 13 conferences where she sponsored multiple health-based resolutions and acted as a lobbyist at three conferences representing various health-oriented organizations.   
"Through these experiences, I learned about various local and global health issues, how they affect individuals, and how to address these issues through the policy process," Rachel says.  
Throughout her primary education in Kentucky, Rachel was fortunate to attend a number of camps and events at UK. She says having those experiences helped make school feel more like home, and receiving a provost scholarship from the university made her goal of obtaining a graduate degree attainable.  
In addition to pursuing her Bachelor of Public Health degree, Rachel has a minor in economics from the Gatton College of Business and Economics at UK.
"Understanding the relationship between the politics of an issue and economics allows us to write effective policy," she says.  
Rachel wants to eventually work in public affairs, particularly health policy analysis and development, as she sees a need to balance what is happening in health care and government.  
To learn more about our programs, people, and passion for public health, visit us at cph.uky.edu.